Malaysia Airlines Flight 370 search area in the Indian Ocean
In the search for the plane in the Indian Ocean, west-northwest of Perth, Australia, a Chinese patrol ship picked up two signals, one on Friday and another on Saturday, signals that were only 2 kilometers (1.25 miles) apart.
According to news sources, the electronic pulses were consistent with those emitted by the pingers on an aircraft's flight data and voice recorders, but have not yet been verified as coming from Flight 370.
The red dots indicate the general area where the new pings were heard, but again, they have yet to be verified.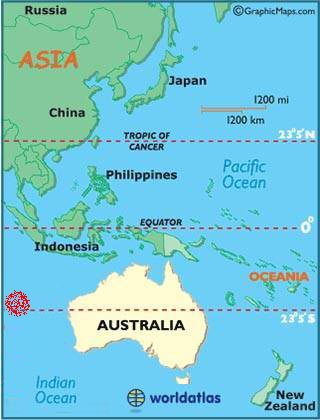 UPDATE: Sunday, April 6, 2014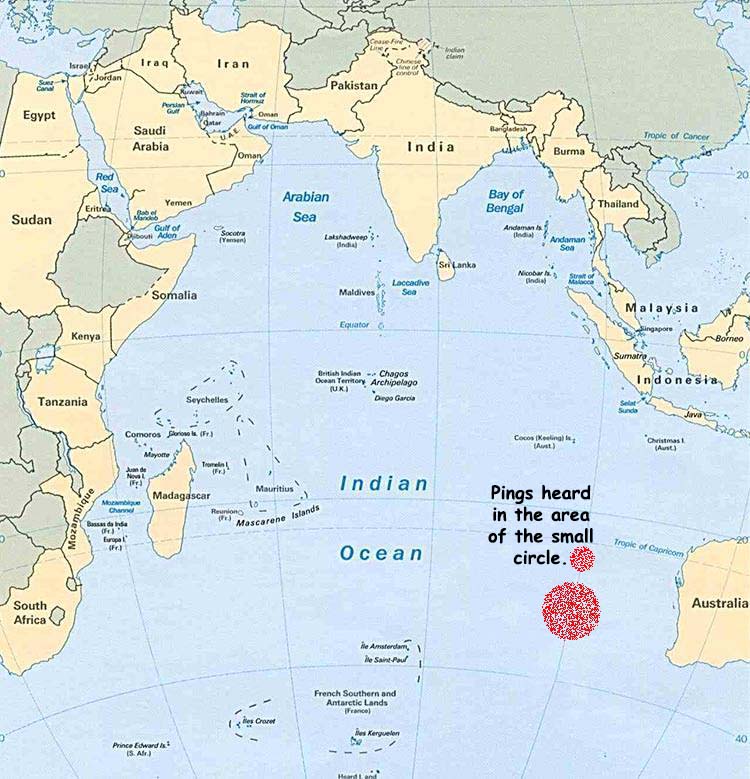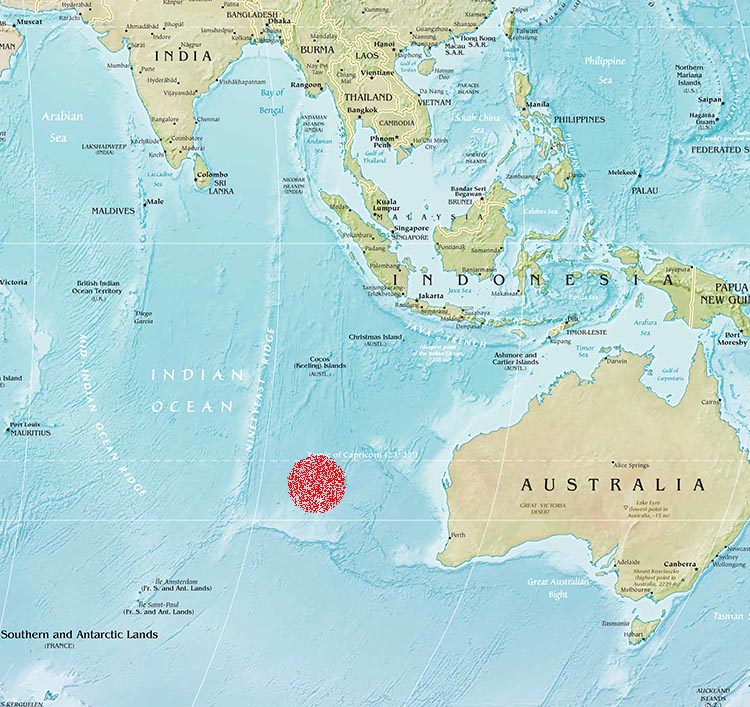 This page was last updated on June 16, 2020.