What Is The Mobile Bay Jubilee?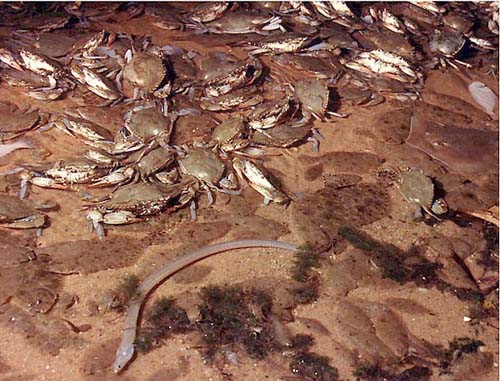 Low levels of dissolved oxygen (DO) in the water (can) cause marine life to become very lethargic. Along the shores of Mobile Bay, Alabama, marine life occasionally moves into shallow water to try to get more oxygen. Locals refer to this phenomenon as "Jubilee." During such a jubilee, residents walk along the shore and fill their ice chests with crabs and flounder, not to mention beer.
Mobile Bay Map (public domain photo by U.S. Federal Government)
This page was last updated on June 16, 2020.