New Hampshire Flag
New Hampshire Flag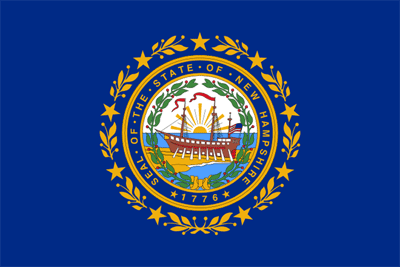 DESCRIPTION:


New Hampshire's current flag design was officially adopted in 1909, and makes use of the state's seal, which dates back to 1775.

That centered seal sits on a blue field, and features the frigate Raleigh (one of the first ships in the new nation's navy), surrounded by golden laurel leaves and nine stars.

LARGER FLAG: View this flag at 800 pixels wide here!

all Country Flags here!

all USA State Flags here!

NEW HAMPSHIRE map here!
New Hampshire Photographs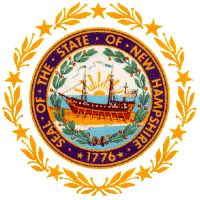 This page was last updated on April 7, 2017.