A revised list of links will be posted soon.
Uruguay Photographs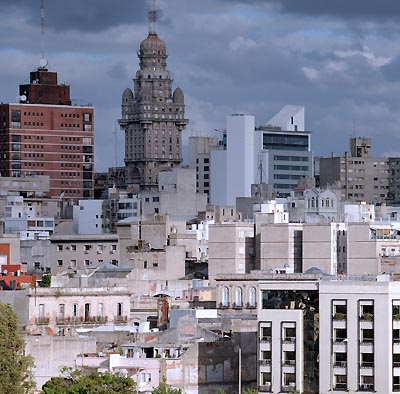 This is a small slice of Montevideo's skyline. The tall, somewhat unattractive skyscraper (center-left) is known as the Palacio Salvo. This landmark structure can be seen from most parts of the city. One international travel website described it by saying: "It looks like it's been airlifted in from Romania, or from some city in the former Soviet Union."
Countries Of South America
This page was last modified on April 7, 2017.