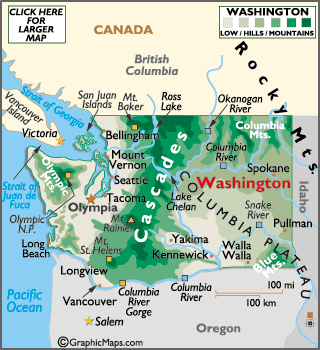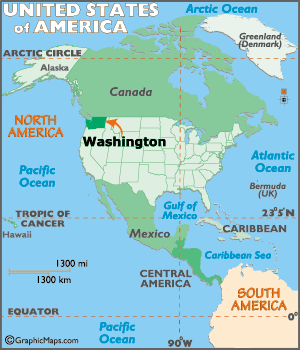 print this map
print this map

People listed are almost always native to the state. We do (on occasion) include those that have either lived within a state for most of their adult life, or have made a significant contribution to the state in their personal endeavors.
1 | 2 | 3
Famous Natives (Page 2)
D
Cathryn Damon actress
Gail Devers olympic athlete
Corey Dillon football player
Mary Elinor Donahue actress
Howard Duff actor
Jennifer Dunn politician
Seattle Dwamish suquamish indian chief
F - G
Frances Farmer actress
Bill Gates microsoft so-founder
Cam Gigandet actor
Clarence Gilyard actor
Richard F. Gordon astronaut
Kenneth Gorelock saxophonist
H - K
Sigurd "Sig" Hansen boat captain, actor
Jimi Hendrix guitarist
Frank Herbert author
Henry "Scoop" Jackson politician
Robert Joffrey choreographer
Kitty Kelley author
Hank Ketcham cartoonist
Sam Kinison comedian, actor
L
Richard "Rick" Larsen politician
Gary Larson cartoonist
Gypsy Rose Lee actress
Jonathan "Jon" Lester baseball player
Blake Lewis singer
Timothy "Tim" Lincecum baseball player
Kenny Loggins singer, songwriter
Famous Natives continued...


Is a famous person missing from this page?
Submit your Famous Washingtonian