Photos....Charleston, South Carolina

1 | 2 | 3 (Page 1)

What is it about Charleston...the sea breezes, the thick southern charms, the pastel homes along Rainbow Row?

The answers are varied, as Charleston easily beguiles over 4 million visitors each year, luring them in with a wide variety of attractions and historical sites.

Located about midway along the South Carolina Atlantic Ocean coastline, this gem of a city is an exotic blend of English, French and West African cultures, as well as an arts and culinary center of distinction.

All but surrounded by rivers, at its very heart lies a peninsula lined with historic homes, stunning gardens and cobblestone streets. And for gastronomes and shoppers, trendy restaurants and specialty stores await.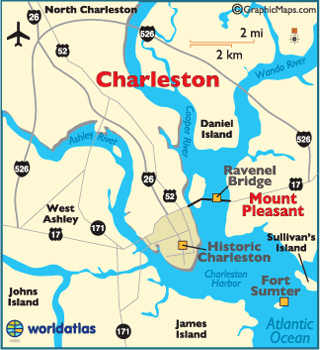 print this map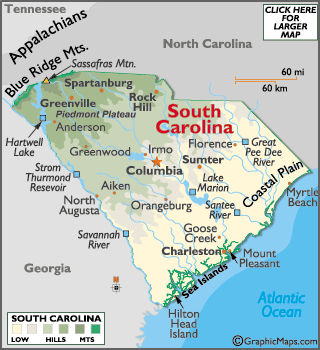 print this map







South Carolina Page...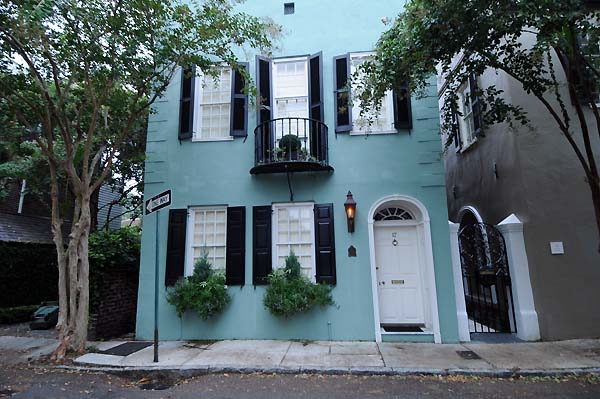 Charleston's history and charms comes alive on most every street in this southern city. In short, a walk through Charleston is a journey back in time. It is simply, grand!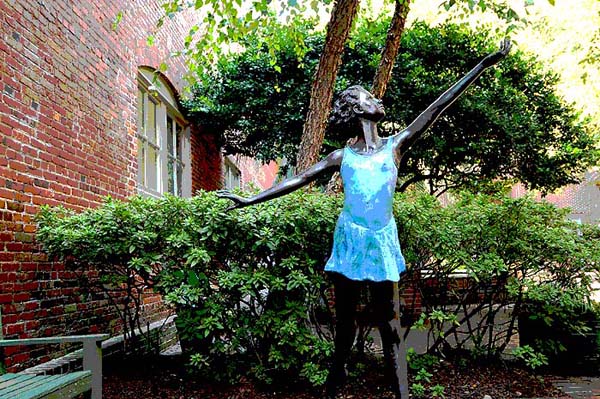 In Charleston, South Carolina, ambiance is everywhere. While shooting some photos in the city's historic section I turned a corner into a little courtyard and there she stood; a ballerina in blue. Positioned amidst trees and nicely placed benches, she seemed to provide a much needed cooling effect on a very hot and muggy day.



It was around 7AM in Charleston, South Carolina and the morning light was absolutely perfect. Even with my iPhone, it was easy to take a great photo of the front of this residence. In an effort to amplify the plants, I added a slight treatment to this photo in Photoshop.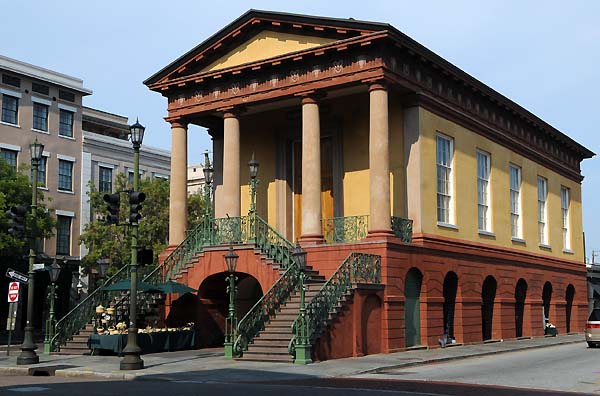 Steeped in history and charm, the Charleston City Market is a popular destination for all who visit the Holy City. Open 365 days per year, the Market is an exciting place for tourists and local Charleston residents alike. Market Hall (shown) stands facing Meeting Street as the main entrance to four blocks of buildings, some now air conditioned. Strolling through the Market you will encounter a wide assortment of vendors selling high quality products including paintings, pottery, and Charleston's famous sweetgrass baskets.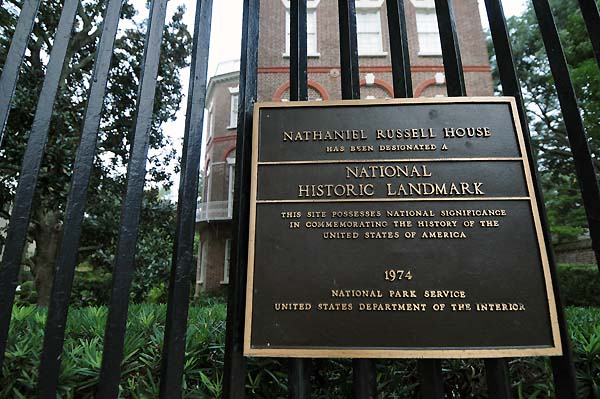 Since 1808, visitors have admired the grand Federal townhouse of Charleston merchant Nathaniel Russell. Set amid spacious formal gardens, the Nathaniel Russell House is a National Historic Landmark and is widely recognized as one of America's most important neoclassical dwellings. The graceful interior with elaborate plasterwork ornamentation, geometrically shaped rooms and a magnificent free-flying staircase are among the most exuberant ever created in early America. Located in Downtown Charleston near High Battery, the house is furnished with period antiques and works of art that evoke the gracious lifestyle of the city's merchant elite.