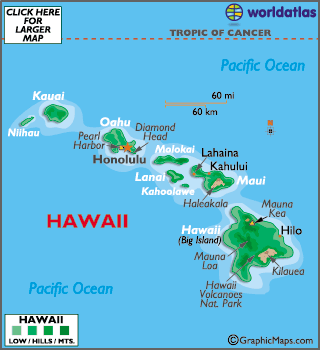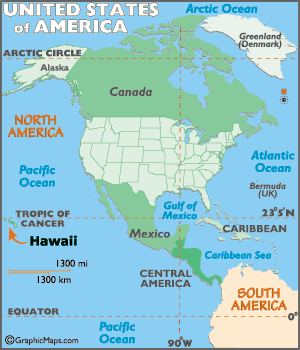 print this map
print this map

People listed are almost always native to the state. We do (on occasion) include those that have either lived within a state for most of their adult life, or have made a significant contribution to the state in their personal endeavors.
1 | 2 | 3 | 4
Famous Natives (Page 3)
J
William Paul Jarrett politician
Jack Johnson singer, songwriter
K
Kaahumanu queen
Bunny Kahanamoku actor
Duke Paoa Kahanamoku olympic swimmer, modern surfing pioneer
Samuel Taula Alapai Kahanamoku III last native male of nobility; inventor
Carole Kai entertainer, philanthropist
Victoria Kaiulani princess
Kalakaua last king of hawaii
Jonah Kalaniana'ole prince
Israel Kamakawiwo'ole singer
Stacy Kamano actress
Kamehameha first king of hawaii
Kamehameha II, III, IIII, IV and V hawaiian kings
Kani Kauahi football player
Gilbert Lani Kauhi actor
Abigail Campbell Kawananakoa princess, politician
Abigail Kapiolani Kawananakoa princess
Guy Kawasaki venture capitalist
James Kealohai politician
Ruth Keelikolani princess
Charles Kekumano priest
Ed Kenney singer, actor
Keopuolani queen consort
Nicole Kidman actress
Harry Kim politician
Samuel Wilder King politician
Robert Kiyosaki author, speaker
Olin Kreutz football player
Clyde Kusatsu actor
L
George Parsons Lathrop poet, novelist
Brook Mahaelani Lee miss universe 1997
Jason Scott Lee actor
Liliuokalani the last queen of hawaii
Lunalilo king
Arthur Lymani musician
M
Chris Fuamatu-Ma'afala football player
Vince Manuwai football player
Glenn Medeiros singer, songwriter
Bette Midler actress, entertainer
Patsy Mink politician
Jason Momoa actor
Tahj Mosry actor
Don Muraco wrestler
Jared Makaio Murillo dancer, choreographer
Famous Natives continued...


Is a famous person missing from this page?
Submit your Famous Hawaiian