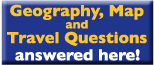 Contact Us | Privacy Statement
Copyrighted by Graphic Maps
All rights reserved!



All maps, graphics and original descriptions within World Atlas created by Graphic Maps, a d/b/a of the Woolwine-Moen Group, unless otherwise noted and/or directly linked to the source, and use of same for any application whatsoever (with the exception of outline maps) requires written permission.



The map shown above is provided by the United States CIA World Factbook. Every effort is made to be as accurate as possible when disseminating information on any worldwide destination. We are not responsible for unintentional data entry errors or omissions.



If you would like to submit an addition, change or correction, or suggest a new link for any page within this site, please forward it to our map department and we will give it our immediate attention.