Geoffrey Pole Allesbrook former administrator
Inez Archibald acting governor
David Robert Barwick former governor
Desire Montgomery Butler football player
Troy Caesar footballer
Ranelie Cain footballer
Edward John Cameron former administrator
John Cornell Chads former president
Frank Cecil Clarkson former administrator
Dion Crabbe sprinter
Derek George Cudmore former governor
Richard Henry Kortright Dyett former president
Otho Lewis Hancock former administrator
TahesiaHarrigan sprinter
J. Mark A. Herdman former governor
Richard Mahoney Hickson former president
Samuel Hodge soldier, recipient of Victoria Cross
Richard Humphreys philanthropist, founder Cheyney University of Pennsylvania
William Rogers Isaacs former president
Thomas Leslie Hartman Jarvis former administrator
Keidran Jones (Iyaz) singer
John C. Lettsome physician, philanthropist
Terrance B. Lettsome politician
Jon Lucien musician
Alexander R. Mackay former administrator
Eric Matthias athlete
William Boyd McCleary governor
Henroy Mitchell footballer
Ralph Telford O'Neal premier
Dancia Penn politician
Trevor Peters footballer
Fredrick Augustus Pickering former president
Michael Riegels attorney
Jermaine Riley footballer
Cyril Romney former chief minister
Orlando Smith former chief minister
Hope Stevens attorney, political activist
Hamilton LavityStoutt former chief minister
Christopher Telemaque footballer
William Thornton physician, inventor, architect
Willard Wheatley former chief minister
Avondale Williams football player, team manager
Is a famous person missing from this page?
Submit your Famous British Virgin Islander
British Virgin Islands Photographs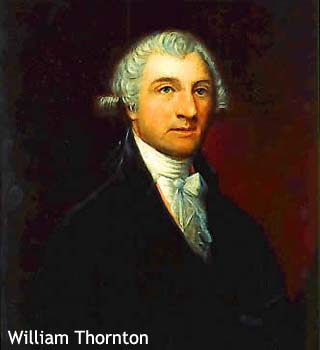 Photos used are from public domain sources and
en.wikipedia.org
Countries & Territories Of The Caribbean
This page was last updated on April 7, 2017.