Climate:


Serbia's weather conditions vary from cold winters and hot, humid summers in the north, to cold, snowy winters and hot, dry summers in the south.

Temperatures across the country range from 68° (20°) - 93°F (34°C) in the summer months, to an average of 32°F (0°C) in winter.

Rainfall is almost evenly distributed throughout the year.

Current Weather Conditions:
In these selected cities...
Serbia Photographs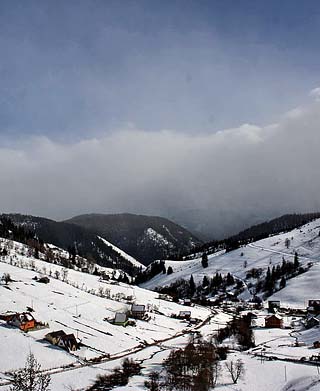 Snow covers the Rugova Mountains, Serbia Shkumbin at en.wikipedia
This page was last modified on April 7, 2017.