Latitude/Longitude (Absolute Locations)
Belgrade: (capital city) 44° 48' N, 20° 27' E
Bor: 44° 4' N, 22° 6' E
Novi Pazar: 43° 8' N, 20° 31' E
Subotica: 46° 6' N, 19° 39' E
Latitudes and Longitudes: (specific details)
Relative Locations: (specific details)
RELATIVE LOCATION:
Serbia is positioned in both the northern and eastern hemispheres and is located in the southeastern region of the European Continent.

Serbia is bordered by the countries of Bosnia and Herzegovina, Bulgaria, Croatia, Hungary, Macedonia, Montenegro, Romania, and the region of Kosovo.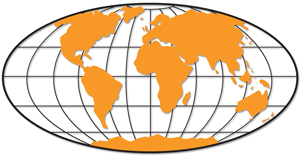 This page was last updated on April 7, 2017.