1 | 2
Description (Page 2)
It was because of
British
support that prompted Malta requested that the islands become a British Dominion, and following the Treaty of Paris in 1814, that became official.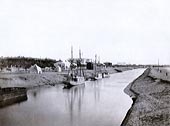 Initially, the
British
placed very little importance on the Maltese islands, but after the opening of the Suez Canal in
Egypt
the islands became an important halfway point within the trade-route to
India
.
As a
British
colony during World War II, and being extremely close to the Axis shipping lanes, Malta was shoved right into the middle of frequent attacks by
Italian
and
German
forces. Not to mention the British used the islands as a launching pad for attacks against the
Italian
navy fleet.
Because of the bravery of the Maltese people during World War II, King George VI awarded Malta the George Cross on April 15, 1942 (and to date, Malta is only one of two to receive that honor).
After intense negotiations with the
United Kingdom
, Malta was granted independence on September 21, 1964, and by 1980 had adopted a policy of neutrality.
The country hit a rough patch between between 1976 and 1981, as shortages of essential items (water and electricity) occurred, and political tensions increased following an assassination attempt of the current Prime Minister.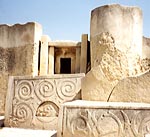 Although tourism has declined slightly in the past couple of years, the rich history and prehistoric temples of Malta continue to make it a favorite destination, especially for crusie ships.
The influence of the Byzantines, Carthaginians, Phoenicians and Romans has transformed the islands into an eclectic mix of beautiful architecture and stunning historical landmarks; and all of that with the shimmering blue-green waters of the
Mediterranean Sea
serving as a vibrant backdrop.