Monaco Flag:

The Monaco flag was officially adopted on April 4, 1881.
The red and white are the heraldic colors of the Grimaldi family, one that has ruled here since the 13th century.
Monaco Coat of Arms: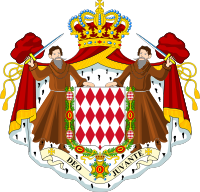 Monaco's coat of arms is supported by two Friars, and is draped with a royal cloak surmounted by the princely crown.
Below the Friar's feet a ribbon display's the country motto: Deo Juvante ("With God's help").
Monaco Photographs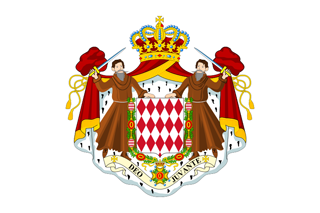 State flag of Monaco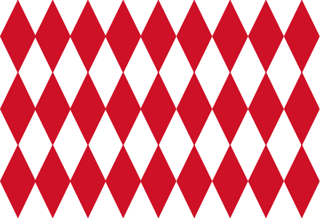 Lozenge (heraldry) flag
This page was last modified on April 7, 2017.