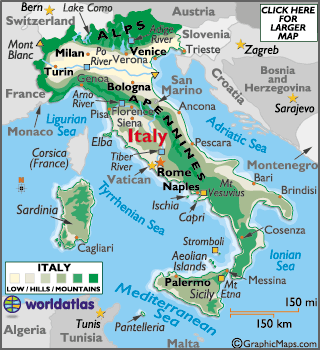 PRINT THIS MAP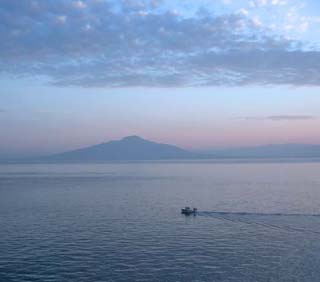 The Bay of Naples and Mt. Vesuvius
worldatlas.com photo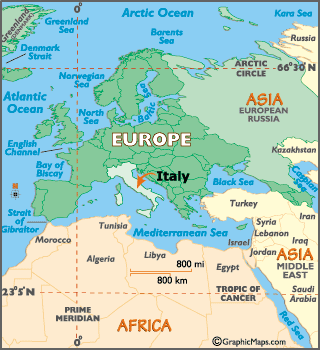 PRINT THIS MAP






Contact Us | Privacy Statement



Copyrighted by Graphic Maps
All rights reserved!



All maps, graphics, flags and original descriptions created by Graphic Maps, a d/b/a of the Woolwine-Moen Group, unless otherwise noted and/or directly linked to the source, and use of same for any application whatsoever (with the exception of outline maps) requires written permission.



We make no copyright claim on any statistical data on this page, nor on any non-original graphics, and/or pictures not produced by us. Certain statistical data is gathered from the CIA World Factbook, as well as numerous public domain reference materials.



Every effort is made to be as accurate as possible when disseminating information on any worldwide destination. We are not responsible for unintentional data entry errors or omissions. If you would like to submit an addition, change or correction, or suggest a new link, please forward it to our map department and we will give it our immediate attention.





Weather


Climate Italy's climate varies rather dramatically north to south. In November it can be overcast and freezing in Milan, partly cloudy and 70 degrees in Rome, and hot and sunny in Palermo.



In the mountain regions of the north, summers are usually cooler than the southern reaches of the country, and winters bring very cold temperatures and snow, often heavy.



Directly to the south of the Alps in the Po River Valley (from Turin to Venice) summers are warm and humid, with frequent thunderstorms; the fall months are pleasant but can be a bit foggy and chilly, and winter brings dense fog, cold temperatures, and snow is rather common central and west.



The coastal areas of Italy experience much milder winters and are generally hot and dry in summer. The further south, the hotter and drier conditions become.



In central and southern Italy, the winter months are very mild, summers are usually hot and dry, and sunny sky's are the norm. In far southern Italy and on Sicily, temps reach a bit higher in summer, while fall and winter can be rainy.


Current Weather Conditions


In these selected cities....




Seasonal Temperature Averages

(MILAN)


High Temperatures ( Fahrenheit/Celsius )



(Jan) 45/7 (Feb) 46/7 (Mar) 57/13 (Apr) 61/16



(May) 72/22 (Jun) 80/26 (Jul) 82/28 (Aug) 77/24



(Sep) 72/22 (Oct) 61/16 (Nov) 49/9 (Dec) 41/4



Low Temperatures ( Fahrenheit/Celsius )



(Jan) 24/-4 (Feb) 25/-4 (Mar) 35/1 (Apr) 43/6



(May) 50/10 (Jun) 60/15 (Jul) 62/16 (Aug) 59/14



(Sep) 57/13 (Oct) 47/8 (Nov) 35/1 (Dec) 22/-5
----------------------------------------------------


(PALERMO)


High Temperatures ( Fahrenheit/Celsius )



(Jan) 55/13 (Feb) 54/12 (Mar) 61/15 (Apr) 64/17



(May) 73/22 (Jun) 79/26 (Jul) 85/29 (Aug) 83/28



(Sep) 80/26 (Oct) 74/22 (Nov) 67/19 (Dec) 60/15



Low Temperatures ( Fahrenheit/Celsius )



(Jan) 47/8 (Feb) 46/7 (Mar) 49/9 (Apr) 53/11



(May) 61/15 (Jun) 68/19 (Jul) 74/23 (Aug) 73/22



(Sep) 70/20 (Oct) 63/17 (Nov) 57/13 (Dec) 51/10 ----------------------------------------------------


(ROME)


High Temperatures ( Fahrenheit/Celsius )



(Jan) 53/11 (Feb) 52/11 (Mar) 61/16 (Apr) 66/18



(May) 79/25 (Jun) 85/29 (Jul) 91/32 (Aug) 85/29



(Sep) 81/26 (Oct) 71/21 (Nov) 62/16 (Dec) 52/11



Low Temperatures ( Fahrenheit/Celsius )



(Jan) 35/1 (Feb) 36/2 (Mar) 42/5 (Apr) 49/9



(May) 62/16 (Jun) 67/19 (Jul) 72/21 (Aug) 67/19



(Sep) 62/16 (Oct) 54/11 (Nov) 47/8 (Dec) 40/4









Ancient door latch, Rome worldatlas.com photo






European
Countries

Albania

Andorra

Armenia

Austria

Azerbaijan

Belgium

Belarus

Bosnia-Herzegovina

Bulgaria

Croatia

Cyprus

Czech Republic

Denmark

Estonia

Finland

France

Georgia

Germany

Greece

Hungary

Iceland

Ireland

Italy

Latvia

Liechtenstein

Lithuania

Luxembourg

Macedonia

Malta

Moldova

Monaco

Montenegro

Netherlands

Norway

Poland

Portugal

Romania

San Marino

Serbia

Slovakia

Slovenia

Spain

Sweden

Switzerland

Turkey

Ukraine

United Kingdom
including:
England
Scotland
Northern Ireland
Wales

Vatican City