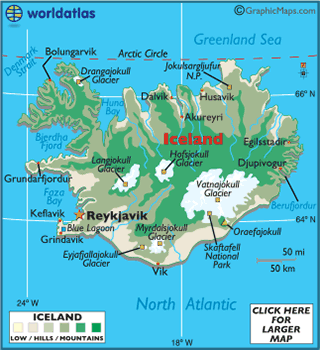 Iceland

Located in the North Atlantic Ocean, directly east of Greenland, Iceland is Europe's western most country, the second largest island in the North-Atlantic ocean, and a little over 3 hours flight from London, Paris or Copenhagen.

If Iceland is anything, it's photogenic. Surrounded by the icy waters of the North Atlantic Ocean and Greenland Sea, mountains and glaciers dominate the landscape, with scattered geothermal areas of mud pots and steam vents thrown in. Countless small islands and bays ring the country, and the rural areas are often moon-like in appearance.

On March 21, 2010, the Eyjafjallajokull Volcano in southern Iceland erupted for the first time since 1821, forcing 600 people to flee their homes. Further eruptions in April forced hundreds of people to abandon their homes. And in fact, the resultant cloud of volcanic ash brought major disruption to air travel across Europe.

Today visitors are returning to Iceland, and return they should as it remains one of the most alluring destinations on our planet.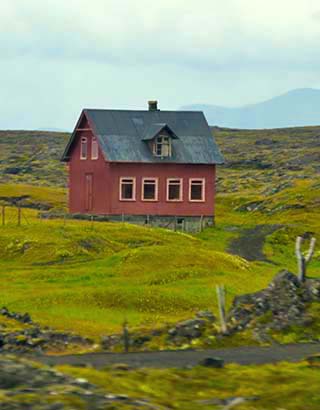 One of Iceland's stylish rural buildings.


In this country where rain is as common as air, flowers of all description dot the landscape.




1 | 2
(Page 1)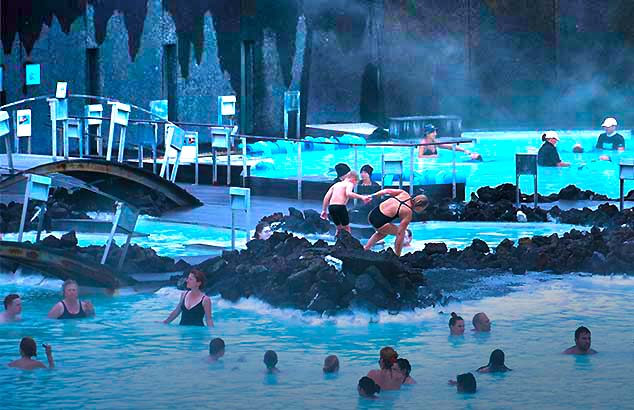 The Blue Lagoon geothermal spa is one of the most visited attractions in Iceland. The steamy waters are part of a lava formation. The warm waters are rich in minerals like silica and sulfur and bathing in the Blue Lagoon is reputed to help some people suffering from skin diseases. The water temperature in the bathing and swimming area are bath-water warm. Iceland has a strict code of hygiene and guests are required to shower without clothing in the communal shower area before and after bathing, and I did just that.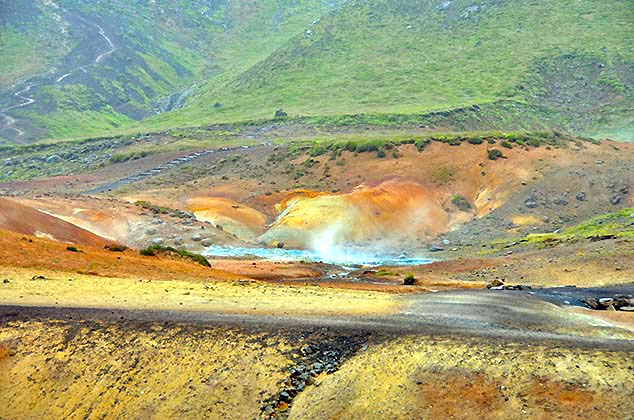 The Seltun area is one of the many high-temperature geothermal regions in Iceland. It's replete with mud pots and steam vents; water and mud boil in exposed pools and the air is thick with sulfur.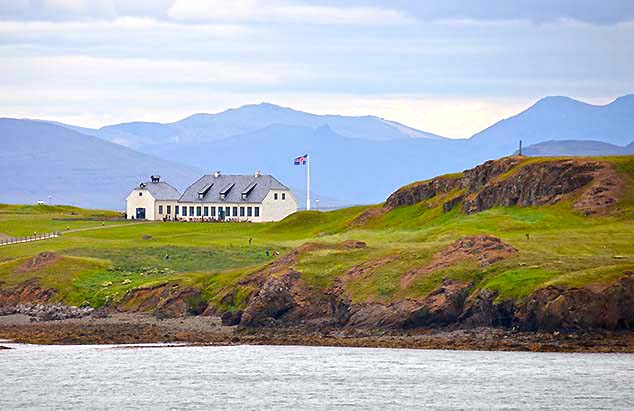 Just to the northwest of Reykjavik is the small island of Vioey. It has been inhabited since 1943, but a former settlement has been proven to exist there in the 10th century. During the 12th century a chapel was constructed, and a monastery was founded in 1225, existing till the final assertion of Reformation by the end of the 16th century. The island and that former monastery (which is now a restaurant) can be visited by ferry from Reykjavik harbor.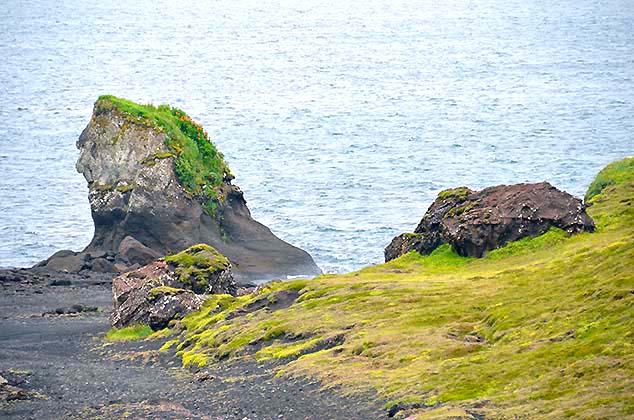 Kleifarvatn is the largest lake on the Reykjanes peninsula in Iceland, situated in the southern part of the peninsula on the fissure zone of the Mid-Atlantic Ridge. The lake's greatest depth is 97 m. After the big earthquake in 2000, the lake began to diminish, and 20% of its surface has since disappeared. The cracks that opened up in the earthquake have since then slowly filled again and by 2008 the lake had regained its previous surface level. Note the black sand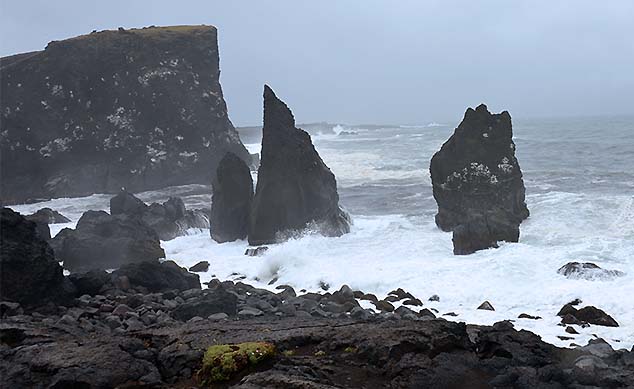 The Faxafloi Peninsula extends from Iceland's southwestern coast into the North Atlantic Ocean. It's a rugged stretch of land where huge waves relentlessly batter the shoreline, wearing down the cliffs.

1 | 2 (Page 1)