Rudesheim, Germany

Rudesheim is a wine-making town in Germany's Rhine Gorge. It lies on the bank of the Main, at the foot of the Rhine and belongs to the Frankfurt Rhine Main Region, one of Germany's biggest tourist attractions; only Cologne Cathedral draws more tourists from other countries than Rudesheim.
The Drosselgasse Lane, the heart of Rudesheim's old town, is full of beautifully decorated restaurants, shops and live entertainment that plays all day and all night during the summer months. Built in the 15th century, the Drosselgasse is always crowded with tourists.
A well known old tradition in Rudesheim is the Weinkonigin (or Wine Queen) with her princesses. Each year the Rudesheim wine festival is held; highlights include the Wine Queen's and the princesses' coronation. The Wine Queen and her princesses then represent the town of Rudesheim and its wine in other wine-growing areas.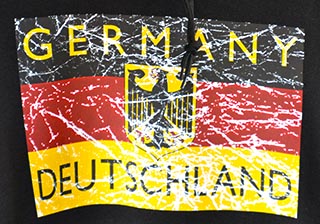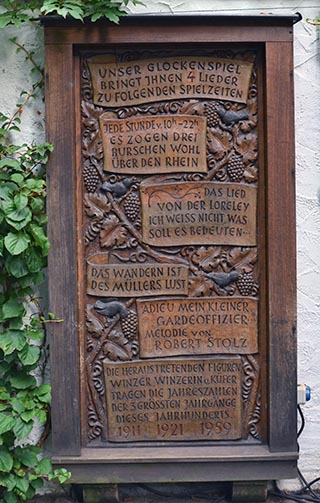 Wooden restautant sign, Rudesheim, Germany.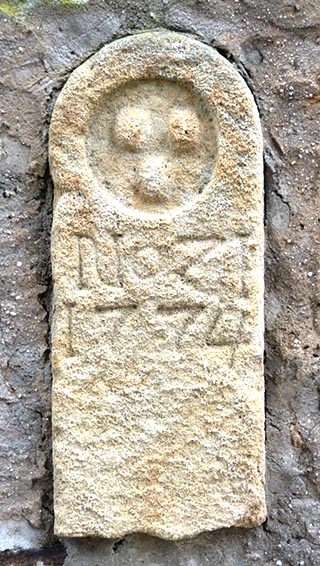 Old wine batch sign, Rudesheim, Germany.


Hotel Trapp, Rudesheim, Germany.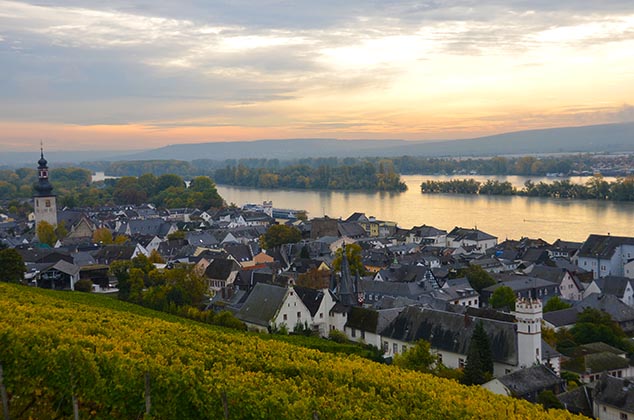 This is an early morning view of Rudesheim, Germany from an elevated vineyard behind the town; the river is the Rhine.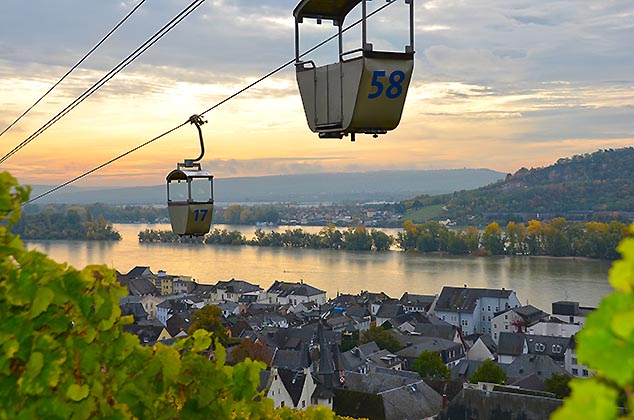 From the city center in Rudesheim it is possible to take a gondola ride to the top of the small mountain that fronts the town, and from the summit the views in all directions are stunning.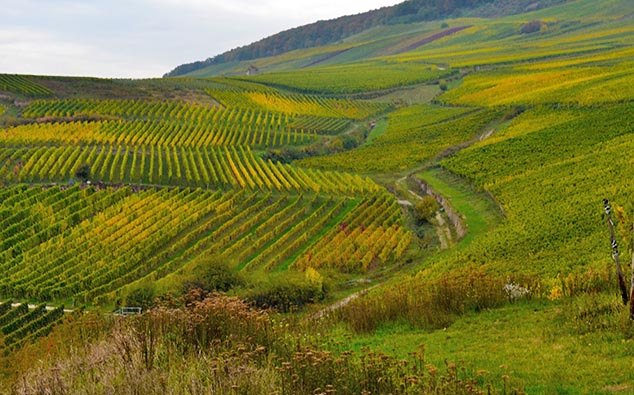 Rudesheim is a major wine producing town in Germany's Rhine River Valley, and whites are the wines of choice.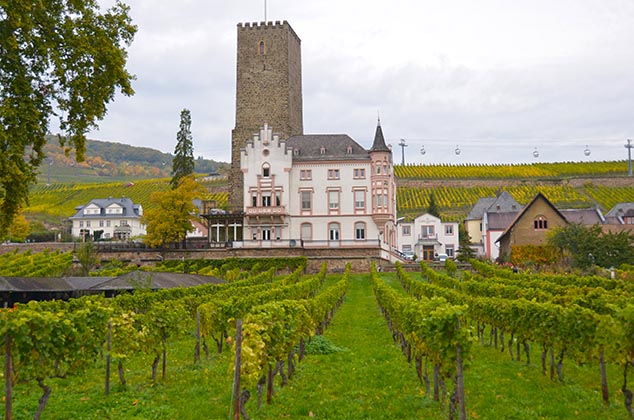 This is a typical local vineyard in Rudesheim; note the gondolas (mentioned above) in the distance.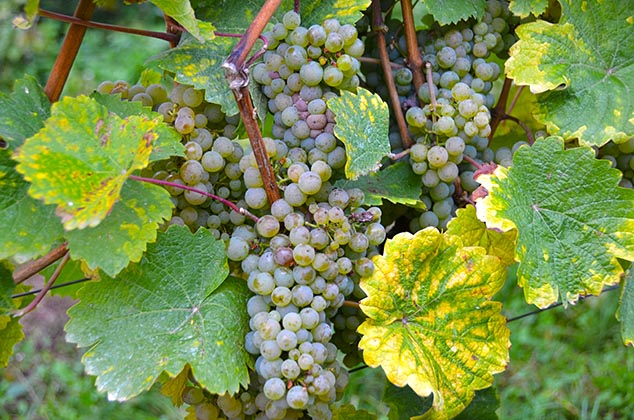 Grapes on the vine in the Rudesheim area. Over 80% of wines produced in the area comes from Riesling grapes, a fruity and acidic vintage ideal with fish and light meats.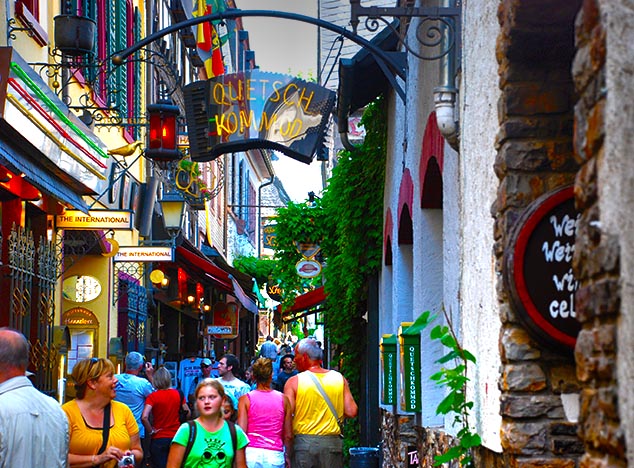 This is Drosselgasse Lane at the heart of Rudesheim's old town; barely 10 feet wide in places, over 3 million tourists flock to this charming street each year to eat, shop and to have some fun.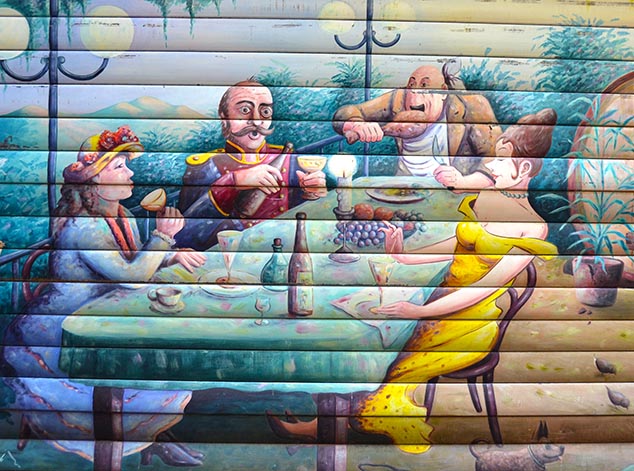 Street art in Rudesheim; looks like a great party to me.