World Map
>
Europe
>
Norway
>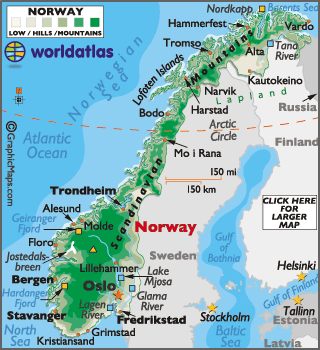 Alesund, Norway, often called the country's most beautiful city, is laid out across three islands positioned at the entrance to a large fjord.
The city's economic heritage is fishing, and the impressive fishing fleet in the harbor is one of Norway's largest.
With its colorful 18th century wooden buildings, historic churches and museums, and scenery that dazzles the eye, it's easy to see why Alesund is such a popular tourist destination.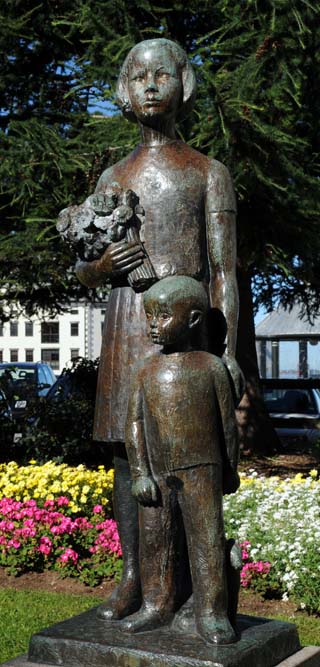 I really liked this striking city center statue. It was entitled "Sister and Brother."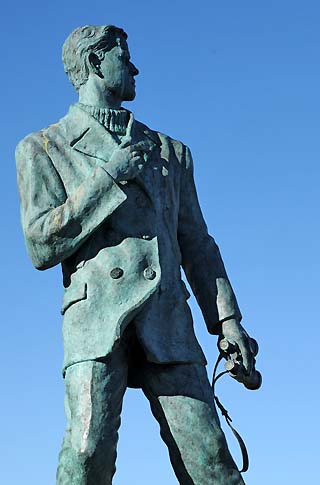 A harbor side statue, one looking out to sea in Alesund.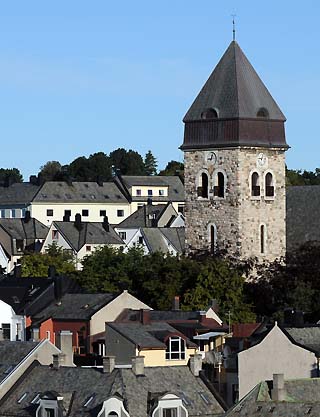 A local church tower rises above the Alesund rooftops.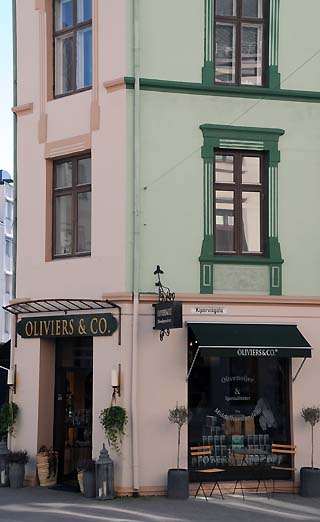 A cute little corner cafe in Alesund, Norway.




1 | 2
(Alesund - Page 1)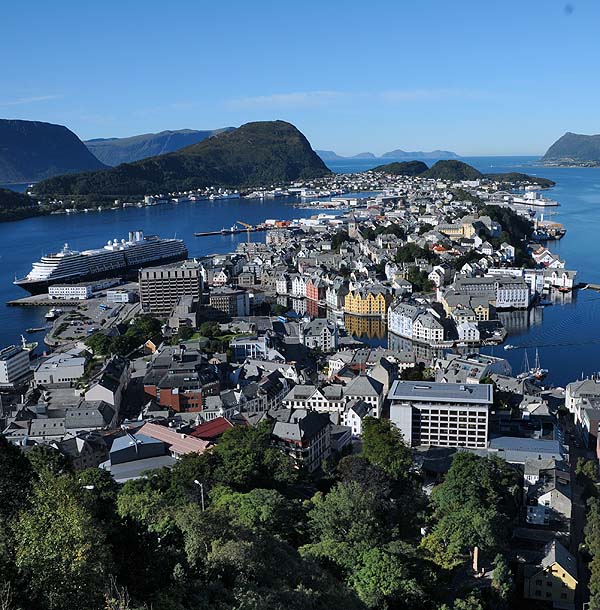 To get to the top of Mt. Aksla, it took a rather long and elevated walk to the base, and then is was necessary to climb 418 additional steps. But in the end, worth it, as this view of Alesund, Norway was the reward. The city (surrounded by islands and water) is itself laid out across three islands, all connected by bridges and tunnels.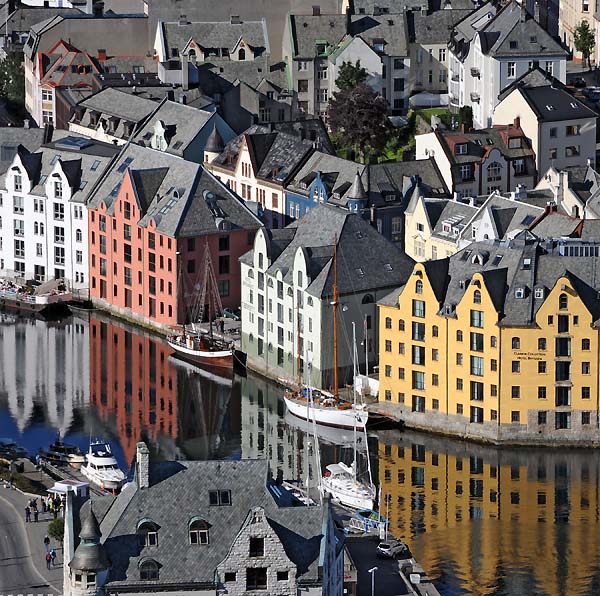 These three colorful Art Nouveau style buildings front the Brosundet, a canal of sorts that separates two of the islands. All are now hotels, and all are quite busy this beautiful time of the year.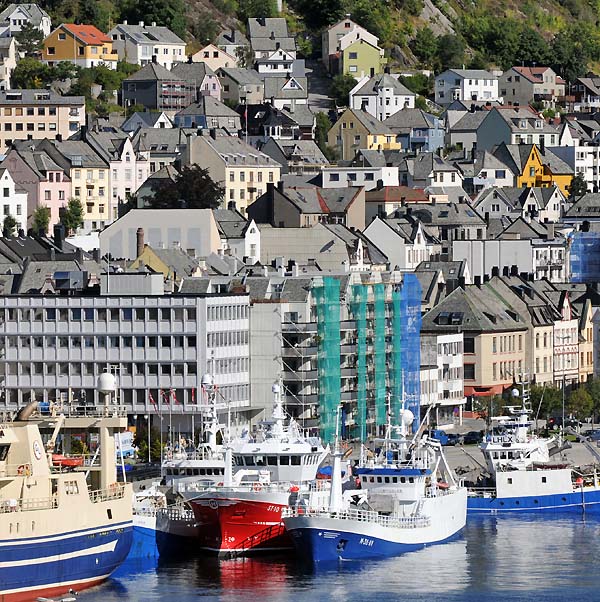 Along the slopes of Mt. Aksla, businesses and houses cascade down to the water's edge.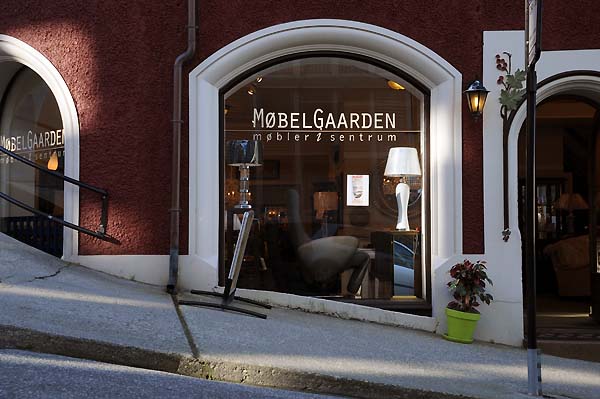 When you walk down most any street in Alesund, you are immediately reminded of the hills of San Francisco.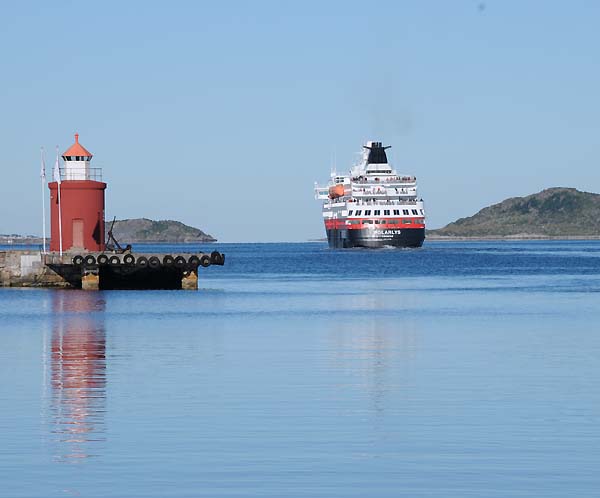 From Alesund, Norway many locals and visitors alike use a ferry (or small cruise ship) to tour the countless islands and fjords in the immediate area. This one is sailing west from Alesund's port.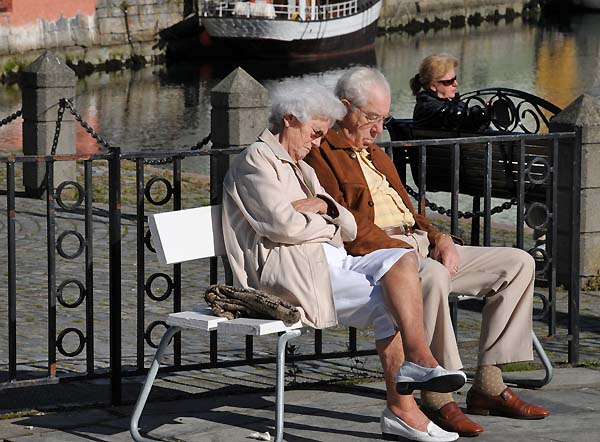 Ok then, it's sunny day; there's very little wind and the temp is hovering around 60 degrees. What could be better than a brief nap on a bench overlooking the harbor? I would've taken a nap myself but the benches were all taken.

1 | 2 (Alesund - Page 1)