Climate:
In the lowlands, central and east, and especially along the Caspian Sea, conditions are dry and subtropical.
Summers in Azerbaijan are hot, with long periods of no rain; winters are somewhat mild.
The mountain areas experience more moderate summers, and colder winters with heavy snows in the upper-elevations.
Current Weather Conditions:
In these selected cities...
Azerbaijan Photographs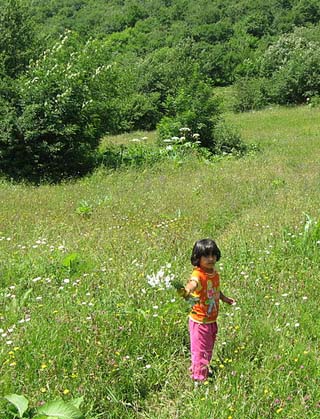 An Azerbaijani girl picks flowers from a field, Azerbaijan
Irada
at
en.wikipedia
This page was last modified on April 7, 2017.