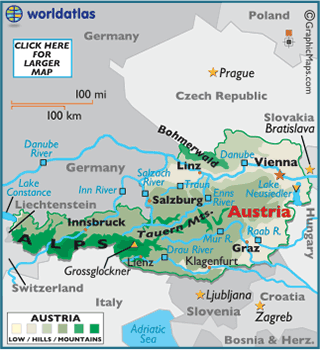 Salzburg, Austria

Salzburg is the fourth-largest city in Austria and the capital city of the federal state of Salzburg. The city is noted for its Alpine setting
Salzburg's "Old Town" (Altstadt) has internationally renowned baroque architecture and one of the best-preserved city centers north of the Alps. It was listed as a UNESCO World Heritage Site in 1997.
Salzburg was the birthplace of 18th-century composer Wolfgang Amadeus Mozart. In the mid-20th century, the city was the setting for parts of the American musical and film "The Sound of Music."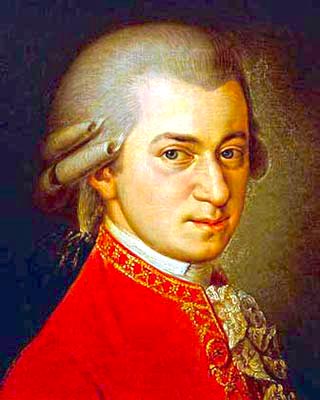 Wolfgang Amadeus Mozart


When you travel to Salzburg, the birthplace of Mozart, you will note that many merchants try to capture the mystic that is Amadeus.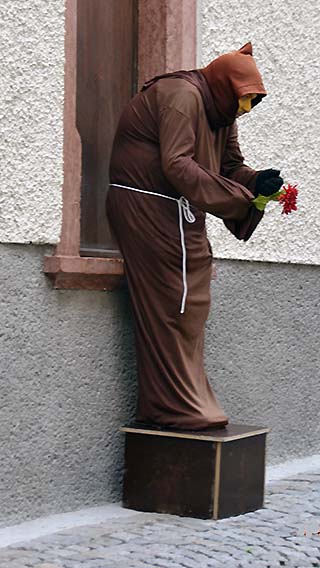 Street entertainers are common in major cities across Europe, and Salzburg is no exception.




1 | 2 | 3
(Page 1)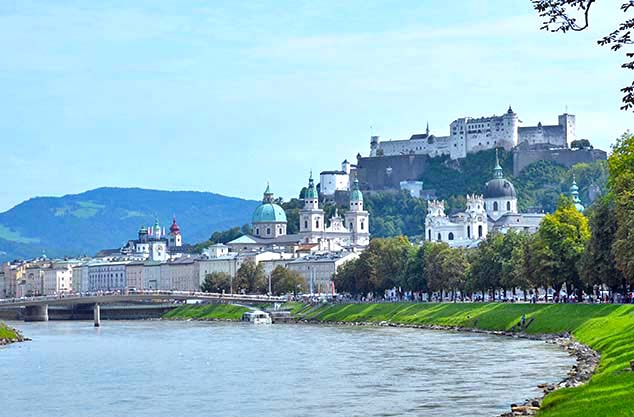 Salzburg, Austria is on the banks of the Salzach River, at the northern boundary of the Alps. The Altstadt, or "old town", is dominated by its baroque towers and churches and the massive Hohensalzburg Fortress (or castle) atop the hill.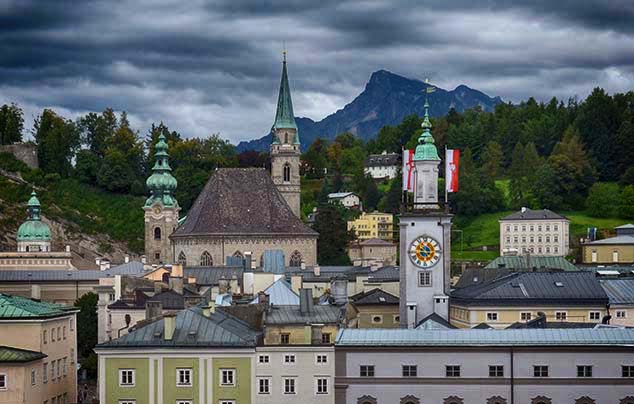 The Romanesque and Gothic churches, the monasteries and the early houses dominated this Medieval city for centuries, and many still do today. Note the Alps in the background.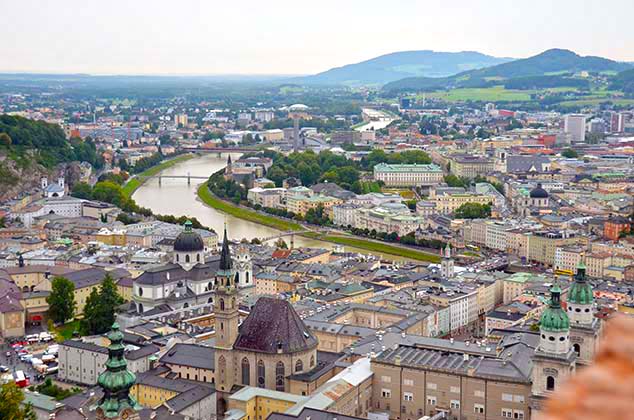 From the Hohensalzburg Castle (one of the largest medieval castles in Europe sitting high atop the Festungsberg mountain), this is a partial view of Salzburg looking to the north.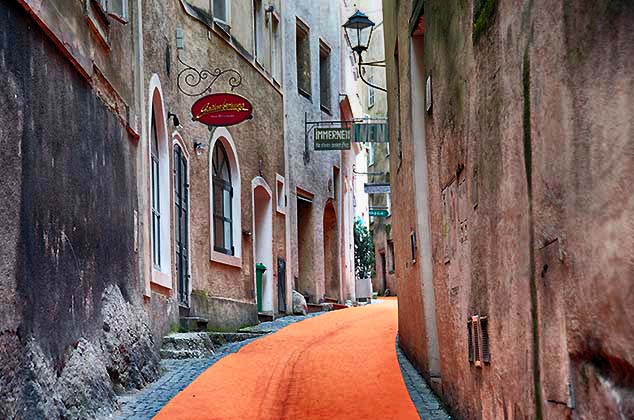 Mozart was born in Salzburg on January 27, 1756 and died in Vienna on December 5, 1791. Both cities were points of departure and the final destination of his travels through Europe. Mozart visited 29 other cities traveling through Austria and on his way to Italy. In Salzburg an orange trail marks the route that tourists should take to find the Mozart highlights.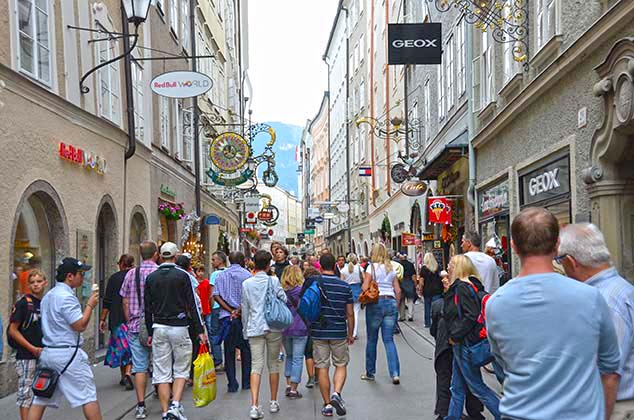 This is a view of shoppers on Getreidegasse, which is one of the oldest streets in Salzburg; it is a great place to shop and eat and people watch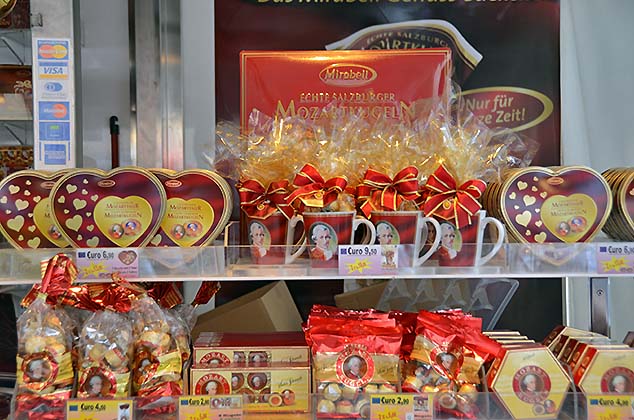 The largest industrial producer of Mozartkugeln (a chocolate Mozart ball) in Austria is the Mirabell company which is based in Grödig near Salzburg. According to its own figures Mirabell produces over 90 million pieces per year and exports them to more than 30 countries. And trust me when I say that while touring this great city, we ate our share.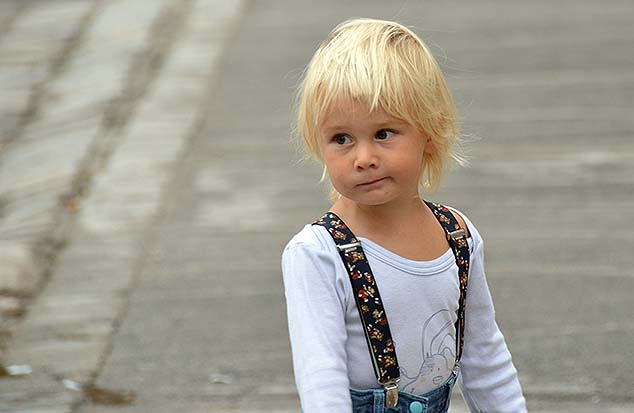 OK now, there's so much to do in Salzburg: should I climb up to the castle with Mom and Dad, or should I eat my weight in Mirabell chocolate? I just can't make up my mind. Hmmmmmm....

1 | 2 | 3 (Page 1)