Climate:
Most of Turkmenistan has a subtropical desert climate; summers are long, somewhat hot, and always dry; winters are mildly cold and dry.
Summer high temperatures (June - August) approach the mid-80s (26°C), while winter highs in the 40s and 50s (10°C) are the norm. The greatest precipitation amounts fall in the southern mountains.
Current Weather Conditions:
In these selected cities...
Turkmenistan Photographs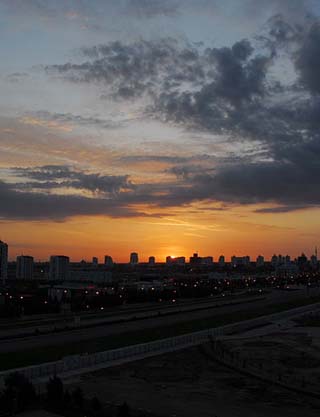 An Ashgabat sunset, Turkmenistan
Dave Proffer
at
en.wikipedia
This page was last modified on April 7, 2017.