Oman Flag: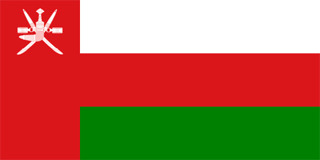 The flag of Oman was officially adopted on April 25, 1995.
Colors of the flag are symbolic, with green representing fertility; white represents peace, and this shade of red is common on many regional flags.
The national emblem, a (Khanjar Dagger), is displayed upper-left.
Larger Oman flag
Oman Coat of Arms: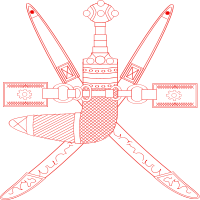 Oman's national emblem consists of a dagger (a Khanjar Dagger) and its sheath superimposed on two crossed swords in scabbards.
Oman Photographs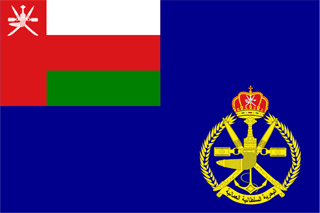 Naval ensign of Oman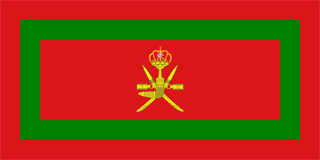 Standard of the Sultan
This page was last modified on April 7, 2017.