People listed are almost always native to the country. We do (on occasion) include those that have either lived within the country for most of their adult life, or have made a significant contribution to the country in their personal endeavors.
A - Z
Mohamed Abdelaziz politician
Mohamed Lamine Ould Ahmed politician, writer
Najm Allal musician
Elkouria Amidane human rights activist
Mahfoud Ali Beiba politician
Mohammed Daddach human rights activist
Brahim Dahane human rights activist
Aminatou Haidar human rights activist
Mariem Hassan musician
Abdelkader Taleb Omar politician
Is a famous person missing from this page?
Submit your Famous Western Saharan
Western Sahara Photographs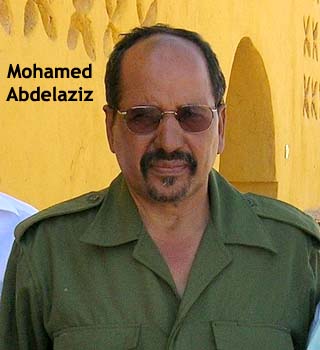 Photos used are from public domain sources and from
en.wikipedia.org
This page was last updated on April 7, 2017.