Travel to Sao Tome and Principe
ATTRACTIONS: (a few major)
Note: A more detailed list of travel information for Sao Tome and Principe will be posted soon.
PASSPORTS - TRAVEL VISAS - WARNINGS:
NOTE: Before making your travel plans to any worldwide destination, we strongly recommend you authenticate important details regarding all applicable health, passport and visa requirements. The people at Travel Visa Pro can answer all of your questions!
Sao Tome and Principe Photographs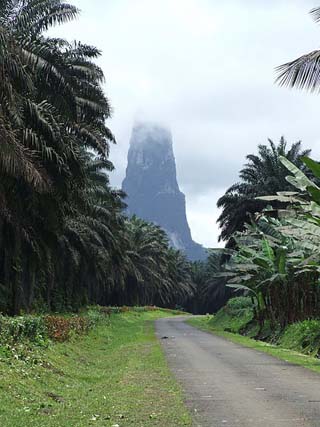 Pico Cao Grande (Great Dog Peak), Sao Tome and Principe Rui_Almeida at en.wikipedia
This page was last modified on April 7, 2017.