Animal: Oryx
Bird: Crimson-breasted Shrike
Coat of Arms:




Coat of Arms: Namibia's coat of arms contains the national flag displayed on a shield, supported by two oryx. An African Fish Eagle flies above the shield, and the country motto "Unity, Liberty, Justice," is displayed on a ribbon below.
Flower: Welwitschia
Motto:"Unity, Liberty, Justice"
Namibia Photographs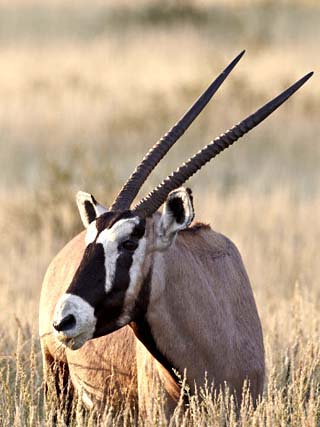 This page was last modified on April 7, 2017.