Climate:
The climate of Liberia is tropical, meaning that it is generally hot and humid throughout the year.
Its dry season takes place during winter with hot days and cool to cold nights; summers are cloudy and wet with frequent heavy showers.
Liberia's average temperature remains close to 70°F (21°C) and never exceeds 100°F (37°C).
Current Weather Conditions:
In these selected cities...
Liberia Photographs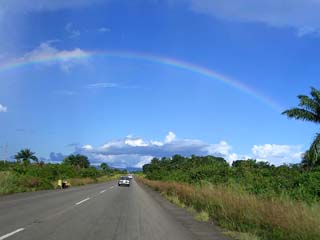 An incoming storm, Liberia kippster at en.wikipedia
This page was last modified on April 7, 2017.