Santa Marta, Colombia
Founded on July 29, 1525 by Spanish conqueror Rodrigo de Bastidas, Santa Marta is located in northwestern Colombia on the edge of the Caribbean Sea. Fronted by the Sierra Nevada de Santa Marta mountains, the city is an important maritime port and hub for Colombia tourism, history and culture.

The city is also famous as the place where Simon Bolivar died. Bolivar, know as "El Libertador," was instrumental in gaining independence from Spain for many countries in South America. He died at 47 years old in a villa outside of Santa Marta, and he remains to this day a true hero.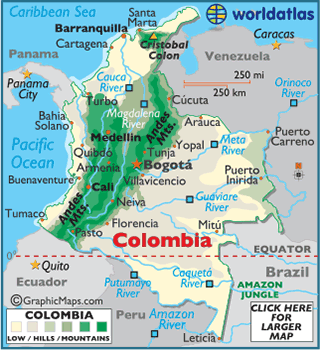 A stylish bust of Simon Bolivar on display at Quinta de San Pedro Alejandrino, near Santa Marta.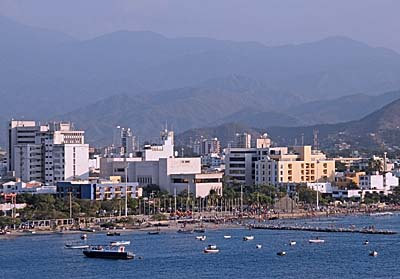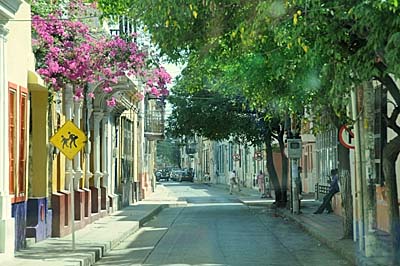 A somewhat typical side street in Santa Marta, Colombia.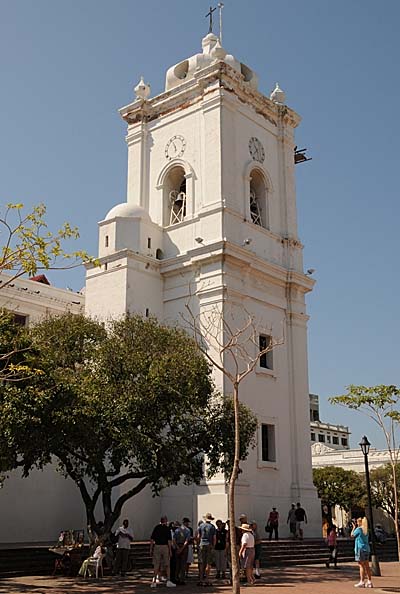 Santa Marta Cathedral on a Sunday morning.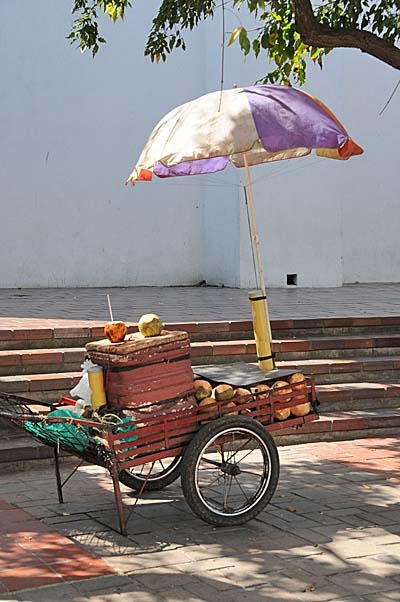 A fruit merchant's cart in Santa Marta, Colombia.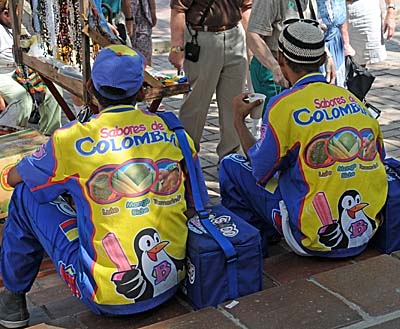 These guys sell popsicles on the streets of Santa Marta, and I found them on break watching the crowd go by.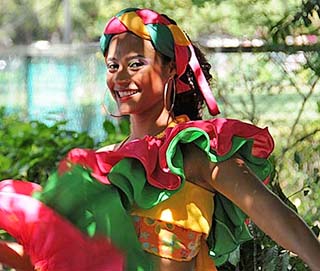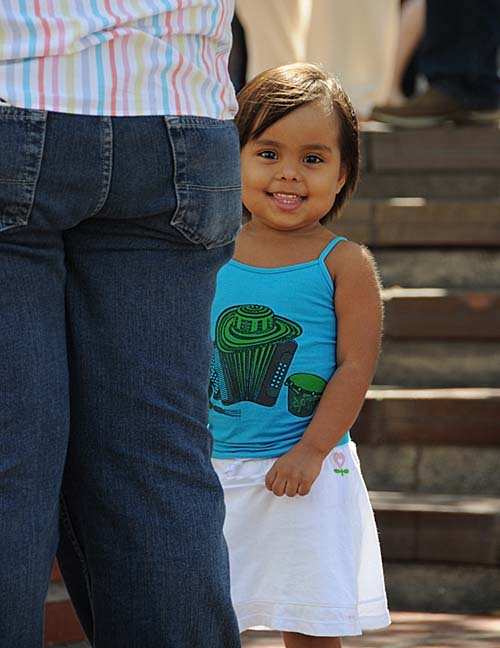 On Sunday morning outside of Santa Marta Cathedral I caught the eye of this beautiful child, and she was a photographers dream.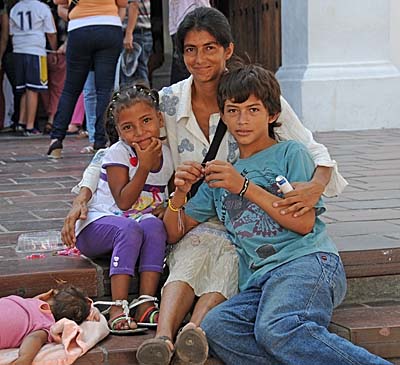 I politely asked this charming Colombian family to pose for the camera, and they quickly complied. Note the baby sleeping on the step.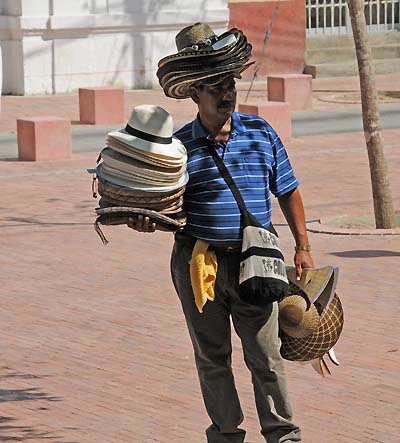 This entrepreneur was selling hats of all styles to both locals and tourists, as Sunday was sunny and hot in Santa Marta, Colombia.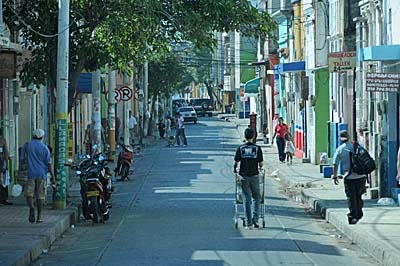 Another side street in Santa Marta, Colombia.
SANTA MARTA PHOTOS
Page 2