The world's largest lizards live on Komodo Island, Indonesia (see map). These giant reptiles often exceed 9 feet in length and can weigh more than 300 pounds. This amazing dragon is a carnivore and lives mostly on the deer and wild pigs that inhabit the island. They are good swimmers, and quite agile and swift on dry land. 

You can't view these creatures unless on a guided tour, accompanied by rangers. The Komodo Dragon can smell blood from many miles away, so visitors are not allowed to bring any food onto the island. And believe it or not, women during their menstrual cycle are discouraged to take the tour.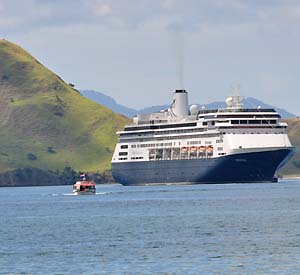 Our ship, the ms Volendam, at anchor in Slawi Bay.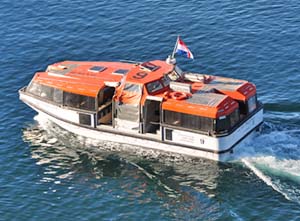 Ship tenders that take passengers ashore.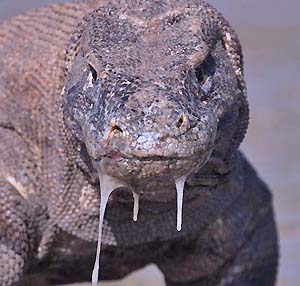 Komodo Dragon portrait, complete with typical drool.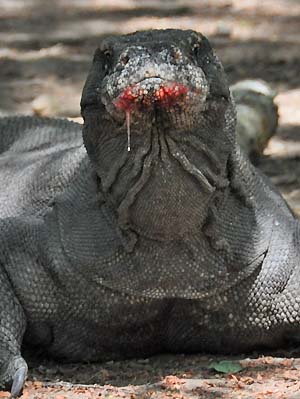 According to our guide, this one had just eaten a goat. We had numerous guides armed with long sticks (yes, sticks) but nevertheless this guy was only 15 feet away. Somewhat daunting.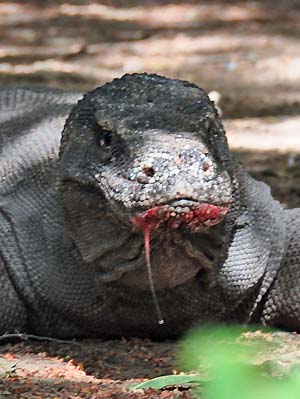 A closeup of the goat eater. Guilty as charged!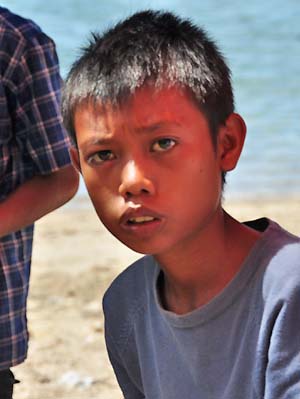 One of the local children selling hand-carved wooden Komodo Dragons. I bought 7 from him for $20, and he was thrilled.

MORE PHOTOS HERE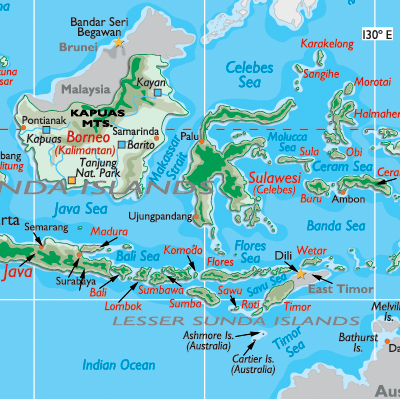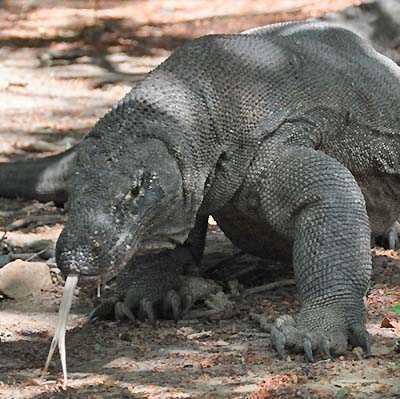 A massive Komodo Dragon, Komodo Island, Indonesia. This one had to weigh over 300 pounds and he was pretty darn close. I must admit there were a few scary moments shooting these photos.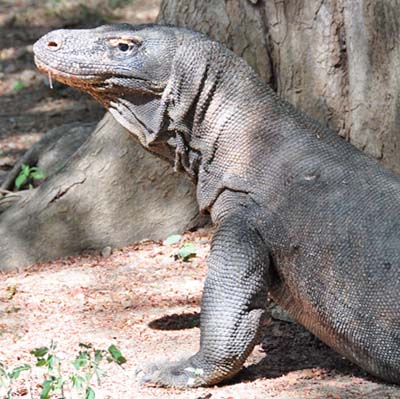 Komodo Dragon portrait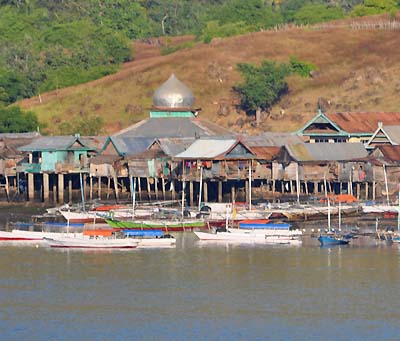 This is Kampong Komodo fishing village. This is the only village on the entire island. The local guides come from here.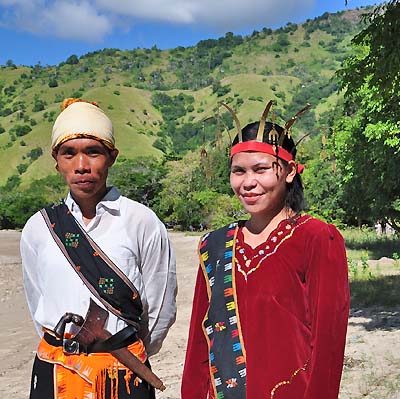 Two of the friendly local villagers, complete with native dress.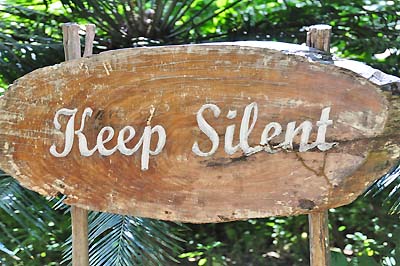 As we approached the area where dragons sometimes feed and drink, this sign had our complete attention, as our main guide said that these dragons have good hearing, and have no fear.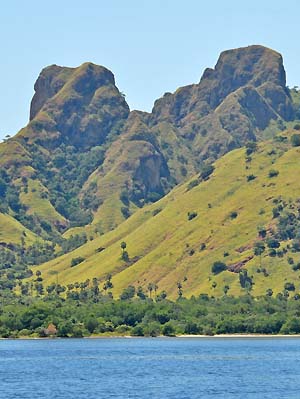 Komodo Island has stunning topography in all directions.
This photo is typical of the surroundings.

MORE PHOTOS HERE