Travel
Spain Experiencing Tourism Boom
Affordability, accessibility, and quality of attractions are all cited as reasons for the boom.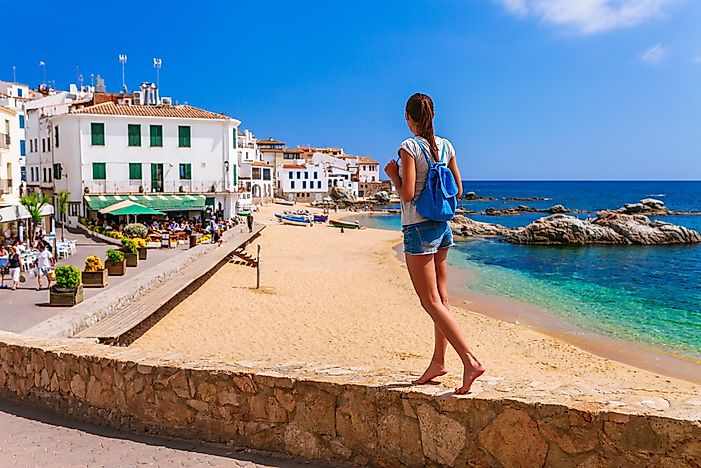 The travel and tourism industry contributes about 11% to the GDP of Spain and it has grown significantly since the 20th century to become the second largest in the world. In the past four years, Spain has been receiving record-breaking numbers of tourists. In 2016, 75.3 million tourists visited Spain. The country is a top tourist destination attracting millions of visitors from the US and Asia, as well as European countries such as Germany, the UK, France, Netherlands, Italy, and Switzerland. Some of its leading tourist destinations include the Palacio Real in Madrid, La Concha, The Running of the Bulls, the Aqueduct of Segovia, Cuenca, the Balearic island of Ibiza, the Sagrada Familia in Barcelona, and the 14th century Alhambra in Granada among many other interesting sites.
Recording Breaking Numbers
The number of tourists in 2017 has increased, breaking the 2016 record. A Travel Weekly report indicates that in the first half of the year, the tourist numbers have increased by 12%. Within this period, Spain received 36.3 million tourists. Looking into the figures keenly, more British tourists have visited (8.6 million); a 9.1% increase compared to the first half of 2016. Interestingly, the Brexit effect has not deterred the British from visiting Spain. German visitors had the second largest turnover. Spain received 5.5 million German tourists, a 10% increase from last year's turnout.
Contributing Factors
Spain is becoming a preferred destination for most people following the recent chain of terrorist attacks in other major European cities such as London and Paris, says a report by Daily News. The report also went on to indicate that more foreign tourists prefer the Spanish coasts to other top destinations such as Egypt and Turkey, which are plagued by geopolitical conflicts. These conflicts have discouraged tourists from visiting these Mediterranean destinations.
Affordability is Key
The upward trend for tourism in Spain has been consistent since 2012 thus making tourism an important industry for wealth creation and employment. The report indicates that the country has put up efforts to improve accessibility to its attractions for people living with disabilities. The Telegraph also cites some of the top reasons why Spain is a great tourist destination for people from all around the globe. According to The Telegraph, Spain is a cheap destination with low airfares, affordable accommodation, and tourist activities. The Mediterranean region of the country receives sunshine for most of the year including winter and autumn months thus attracting numerous sun-starved tourists. With a coastline spanning over 5,000 miles, Spain offers a unique beach experience to tourists who can enjoy the sun as well as the golden sandy beaches, and cool off in the surrounding waters. Spain has also established itself as a cultural center worth the world's attention with most of its cultural gems housed in museums and displayed in the architecture of the cities.
This page was published on August 2, 2017.

This page was last modified on August 2, 2017.

By

Benjamin Elisha Sawe