Where is Philadelphia, PA?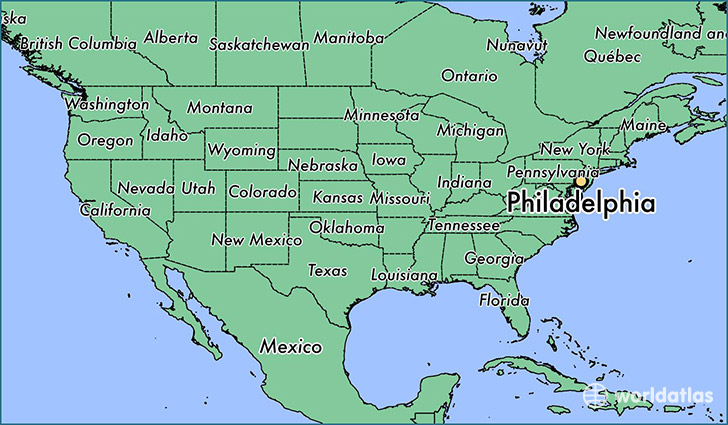 Philadelphia is a city found in Pennsylvania, The United States Of America. It is located 39.95 latitude and -75.16 longitude and it is situated at elevation 40 meters above sea level.
Philadelphia has a population of 1,526,006 making it the biggest city in Pennsylvania. It operates on the EDT time zone.
Quick facts
Description

As the largest city in Pennsylvania, Philadelphia is comprised of several distinct neighborhoods. It boasts more than 90 museums, classic colonial-period houses, landmark red brick buildings, historic churches and leafy parks. In fact, Philly is home to one of the largest urban parks in the U.S. - Fairmont Park.

As one of the social and geographical centers of the original 13 American Colonies, Philadelphia was home to many of the ideas and subsequent actions that gave birth to the American Revolution and American Independence. It was here that the Declaration of Independence was signed.

This important metropolis remains a commercial, educational and cultural center, and retains its singular honor for serving as the nation's first capital, long before Washington D.C. served in that capacity.

ADDITIONAL PENNSLYVANIA CITY PAGES:
Did you know?
Photos
Attractions
The Philadelphia Zoo was the very first in the USA and serves as a role model for modern animal habitat and conservation practices. This outstanding east coast zoo is a must for any Pennsylvania vacation!
There are so many world-class things to do in Philly and historic places to visit; it is difficult to choose the best of the best. Take a look at the Philadelphia, PA map to locate these amazing places to visit:
Maps
This page was last updated on October 2, 2015.