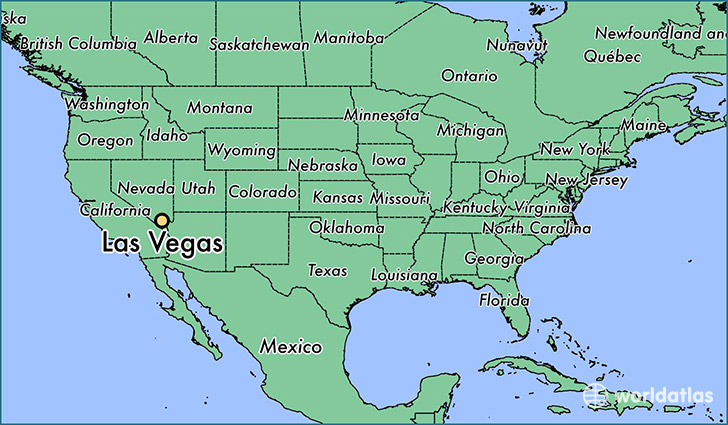 Las Vegas is a city found in Nevada, The United States Of America. It is located 36.17 latitude and -115.14 longitude and it is situated at elevation 613 meters above sea level.
Las Vegas has a population of 583,756 making it the biggest city in Nevada. It operates on the PDT time zone.
Quick facts
Description
Welcome to the city of glitz and glamour, where dreams become reality, fortunes are won and lost, and the party never stops morning, noon, and night! The Las Vegas map offers a bird's eye view of some major Vegas attractions and landmarks.
Las Vegas Valley became an essential stop along the western trail to California after its abundant fresh water springs were discovered in 1829. Today this American vacation mecca beckons to singles, couples and families with "all you can eat" buffets, dozens of world class hotels and casinos and incomparable entertainment venues.
Gambling has always flourished in this desert city, in fact many things are legal and accepted in Las Vegas, Nevadathat are off limits in the rest of the United States!
Did you know?
Las Vegas chapels host an average of 315 weddings per day!
At 12:00 midnight October 1st, 1910, a strict anti-gambling law went into effect in Nevada. The law even forbade flipping a coin for the price of a drink. It didn't last long!
36.7 million visitors come to play Las Vegas slot machines every year, and no wonder - there's nearly 200,000 to chose from.
Las Vegas avoided the worst of the Great Depression due to the Hoover Dam construction project, and the influx of gambling money when the Casinos became legal in 1931.
Attractions
Most of the Casino hotels offer special package deals, free chips and vouchers, and tickets to some of the hottest shows on the Vegas Strip. As long as you can come up with bus or airfare, and some gambling money to burn, the rest of the Las Vegas vacation experience is very affordable.

Maps
This page was last updated on October 2, 2015.