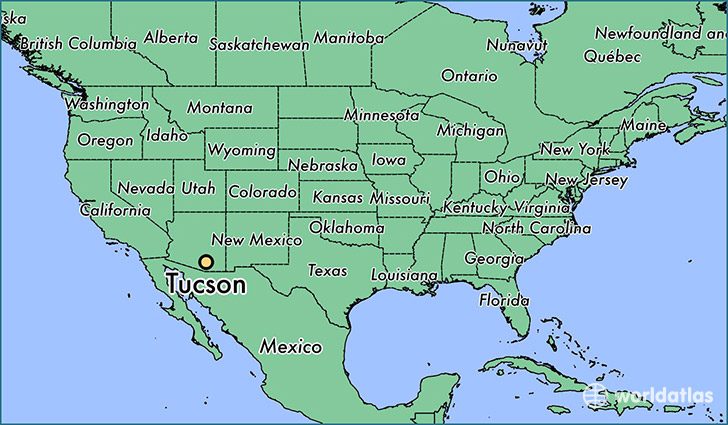 Tucson is a city found in Arizona, The United States Of America. It is located 32.22 latitude and -110.93 longitude and it is situated at elevation 757 meters above sea level.
Tucson has a population of 520,116 making it the 2nd biggest city in Arizona. It operates on the MDT time zone, which means that it follows the same time zone as Phoenix.
Quick facts
Description
Tucson is located in Southern Arizona in the Sonora desert amid the Santa Catalina Mountains. Tucson combines the essence of the Wild West with stunning natural beauty, a rich native American tradition and an abundance of health resorts and new age sensibilities.
A blend of Mexican-type communities adds a 'south of the border' influence to many Tucson neighborhoods.
Tucson is surrounded by five Arizona mountain ranges, several national parks and Native American homelands. Residents and visitors are attracted to the stunning southwest scenery and the hot, dry climate in this thriving and vibrant city.
Did you know?
Tucson is the oldest constantly inhabited settlement in the United States, with the first native people arriving around 12,000 years ago.
Tucson's largest employers are aircraft and missile manufacturing, the tourism and hospitality industry and branches of the U.S. government and military.
The City of Tucson is bicycle friendly with striped bike-only paths plus shared paths throughout the metro.
Attractions
The City of Tucson and its surrounding areas offer art and music venues, science museums, nature preserves and cultural experiences. Some of the world's most prestigious health spas and golf courses are located in this southwest U.S. metropolis.
Pima Air and Space Museum
With over 275 aircraft and spacecraft, the Pima Air and Space Museum is the largest non-government funded aerospace museum in the world. The Spirit of Freedom exhibit features rare aircraft such as the SR-71 blackbird and the North American F-107. Tour World War II exhibits, an Apollo training module and giant B-52's at this showcase of American aviation history.

Saguaro National Park
On the edge of the modern city of Tucson, the Saguaro National Parks East and West protect magnificent forests of these endangered symbols of the American West. It takes 50 to 100 years just to grow one arm of a Giant Saguaro and these sub-tropical giants are considered to be a national treasure. Plenty of hiking trails and guided tours are available.

Old Tucson Studios
The sets at Old Tucson Studios were originally created for the movie Arizona, starring William Holden and have been voted 'The Best Wild Western Movie Set' by True West Magazine.

Visitors enjoy tours of the movie sets and their lively histories and the Wild West entertainment. Gun fights, saloon brawls, stunt shows and antique train rides are all part of the action at Old Tucson Studios.
Maps
This page was last modified on October 2, 2015.