Current Quiz


Previous 100 Winners


Rules




From Fort Lauderdale, Florida, I've just posted a new Geography Quiz on 04/23/14 at approximately 09:00AM EDT. A $100.00 cash prize will be paid to the person who submits the first correct answer, and anyone (worldwide) can participate.






Clue #1 (04/23/14)



I once visited this place, one where seemingly countless pieces of it, are for the most part, unnamed, uninhabited and unused.


(The Aland Islands are an archipelago of nearly 6,500 islands, most just small uninhabited rocks)






Clue #2 (04/23/14)



A recognized part of one entity, it has over long periods of time all but morphed into the behavior patterns of another.


(Although an autonomous, self-governed territory of Finland, the Aland Islands, for historical reasons, are way more Swedish then Finnish. They now have their own unique culture, Swedish dialects, flag, and stamps)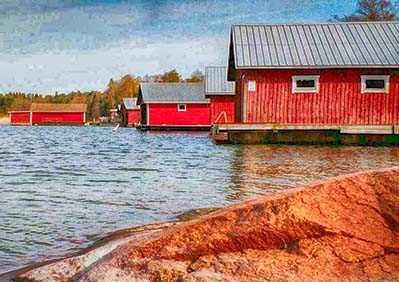 Scandinavian-style boathouses in the Aland Islands

Aland Islands, Finland


The first correct answer received was submitted by:


Harald Kristiansen, Fredrikstad, Norway





Follow the daily Geography Quiz on Facebook.com or Twitter.com and receive an extra hint when a new quiz is posted.


Here you can win $100 cash for the First Correct Answer to our Free Online Geography Quiz Contest! Be clever and be quick, as you can win the money for being the best geography student in your class, the most informed employee in your office, or the smartest member of your family!



Worldatlas.com has been awarding $100 cash prizes for correct answers to our geography trivia contest for years. Hundreds of lucky geography quiz winners have enjoyed our free online contest and we'd love to add you to that special list.



On the first day of a new geography quiz we post two clues. Follow the geography contest rules and send us your submission as soon as you think you know the answer. Good Luck!



If no one sends us the correct quiz answer within the first 24 hours (which seldom happens), we start a new quiz the next day (including Saturday, but not on a Sunday) offering you another chance to win $100. So, have fun, and be informed with the Worldatlas.com Geography Quiz.