Current Quiz


Previous 100 Winners


Rules




From Fort Lauderdale, Florida, I've just posted a new Geography Quiz on 03/10/14 at approximately 09:00AM EST. A $100.00 cash prize will be paid to the person who submits the first correct answer, and anyone (worldwide) can participate.






Clue #1 (03/10/14)



This place that looks a bit like a musical instrument from space (at least to me), was first named by locals, then renamed to honor the first outsider to gaze upon its beauty.


(Looking a bit like a bass fiddle from space, the lake was initially named Piékouagami (Flat Lake) by the Kakouchak Innu who lived on its shores. It was given its French name after Jean de Quen, a Jesuit missionary who in 1647 was the first European to reach its shores)






Clue #2 (03/10/14)



Surprisingly (at least to me, but then, I am easily surprised) a part of the overall area served as a secret prison during a major military conflict. I hope the bad guys wore their mittens.


(In the 1940s, during World War II, the Lac Saint-Jean area held a Prisoner-of-war camp)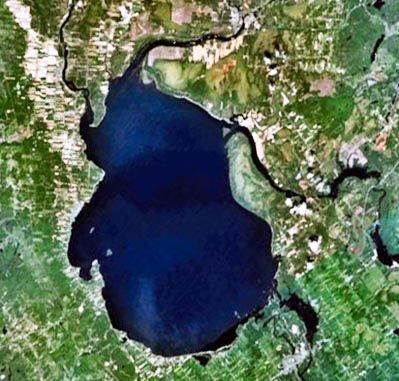 Lac Saint-Jean, Quebec, Canada


The first correct answer received was submitted by:


Stephen Marshall, Lee's Summit, Missouri, USA





Follow the daily Geography Quiz on Facebook.com or Twitter.com and receive an extra hint when a new quiz is posted.


Here you can win $100 cash for the First Correct Answer to our Free Online Geography Quiz Contest! Be clever and be quick, as you can win the money for being the best geography student in your class, the most informed employee in your office, or the smartest member of your family!



Worldatlas.com has been awarding $100 cash prizes for correct answers to our geography trivia contest for years. Hundreds of lucky geography quiz winners have enjoyed our free online contest and we'd love to add you to that special list.



On the first day of a new geography quiz we post two clues. Follow the geography contest rules and send us your submission as soon as you think you know the answer. Good Luck!



If no one sends us the correct quiz answer within the first 24 hours (which seldom happens), we start a new quiz the next day (including Saturday, but not on a Sunday) offering you another chance to win $100. So, have fun, and be informed with the Worldatlas.com Geography Quiz.