Effective Monday, July 18, 2014, our long-running Geography Quiz is taking a well-deserved summer vacation, a vacation it hasn't enjoyed in over 10 long years.

It will return on Monday, September 8, 2014. Thanks for your patience and have a wonderful summer vacation yourself.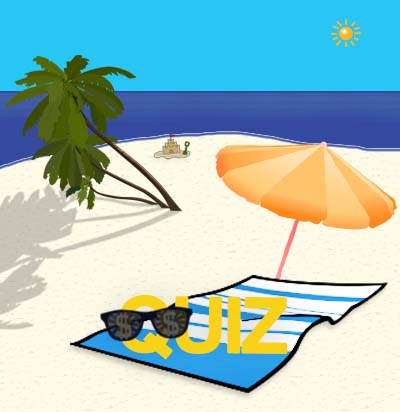 Previous Quiz


Previous 100 Winners






Follow the daily Geography Quiz on Facebook.com or Twitter.com and receive an extra hint when a new quiz is posted.


Here you can win $100 cash for the First Correct Answer to our Free Online Geography Quiz Contest! Be clever and be quick, as you can win the money for being the best geography student in your class, the most informed employee in your office, or the smartest member of your family!



Worldatlas.com has been awarding $100 cash prizes for correct answers to our geography trivia contest for years. Hundreds of lucky geography quiz winners have enjoyed our free online contest and we'd love to add you to that special list.



On the first day of a new geography quiz we post two clues. Follow the geography contest rules and send us your submission as soon as you think you know the answer. Good Luck!



If no one sends us the correct quiz answer within the first 24 hours (which seldom happens), we start a new quiz the next day (but not on a Saturday or Sunday) offering you another chance to win $100. So, have fun, and be informed with the Worldatlas.com Geography Quiz.