Politics
Prime Ministers Of Madagascar
The Prime Minister of Madagascar is appointed by the President to act as the Head of Government.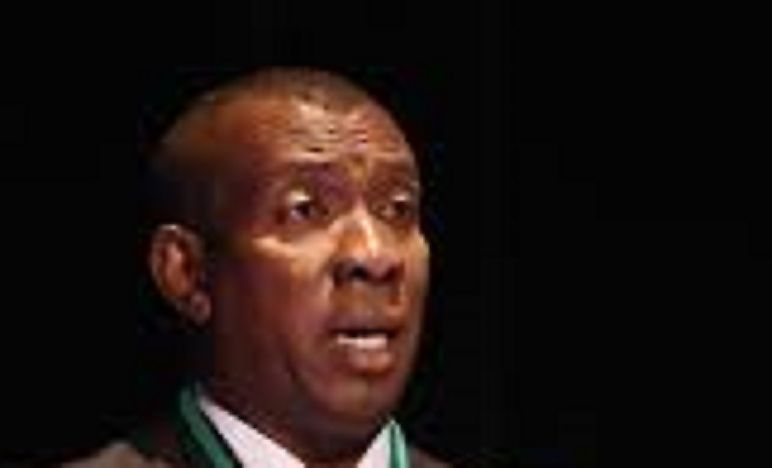 Madagascar is an island nation in the Indian Ocean off of the coast of southeastern Africa. The country's system of governance is a semi presidential type where there are both the president and the prime minister who is the head of government. Since gaining independence in 1960, the Republic of Madagascar has had several prime ministers. It is important to note that while Philibert Tsiranana is considered the first prime minister of Madagascar, he served under the French colonial government from 1957 to 1959.
Gabriel Ramanantsoa
After gaining independence on June 20, 1960, Philibert Tsiranana became president and remained in power until 1972. During this period, the office of the prime minister was abolished. However, a series of protests overturned his administration in 1972 and Ramanantsoa was appointed the interim president and prime minister. However, he resigned on February 5, 1975, following political and social unrest in the country. Ramanantsoa came from a wealthy family of Merina ethnicity. He served in the French army and rose to the rank of Major General in the Madagascar military after independence.

Tantely Andrianarivo
Andrianarivo served as a prime minister from July 23, 1998 under May 31, 2002, under President Didier Ratsiraka. The disputed elections of December 2001 forced Ratsiraka to flee to exile and his opponent Marc Ravalomanana declared himself president. Ravalomanana's forces raided the prime minister's home and arrested Andrianarivo. Andrianarivo was tried and convicted of embezzlement of government funds and usurping powers in December 2013. He was sentenced to 12 years of hard labor and also fined $7.6 million as repayment of the embezzled funds and another $200,000 in damages.
Jacques Sylla
Sylla was the son of a former Foreign Minister, Albert Sylla, in the Philibert Tsiranana government. He served as a Foreign Minister from 1993 until 1999 under President Albert Zafy. He was named prime minister on February 26, 2002, after Ravalomanana declared himself the president. Sylla resigned as the prime minister on January 19, 2007, at the end of Ravalomanana's first term. He later contested the parliamentary elections in Sainte-Marie constituency in September of the same year.
Eugène Mangalaza
Mangalaza held the office of the prime minister from October 10, 2009 until December 18, 2009, with his appointment being aimed at resolving the 2009 political crisis. The factions embroiled in the crisis reached an agreement that Andry Rajoelina would remain as the transitional president but the Prime Minister Monja Roindefo, had to be replaced. Roindefo protested the decision and even took the matter before the Council of State. The Council of State initially suspended the decree appointing Mangalaza but later lifted the suspension and refused to annul the appointment of Mangalaza as the prime minister.
Olivier Mahafaly Solonandrasana
Mahafaly assumed office on April 10, 2016. He was previously serving in the Ministry of Interior until his appointment as the prime minister. His appointment was marred by confusion as his predecessor Jean Ravelonarivo, denied the presidential announcement that he had resigned from his post. Upon appointment, Mahafaly said that his government's focus would be on fighting poverty and corruption.
Quality Governance Paying Off Economically
Apart from political standoffs that have often threatened to derail the economy of Madagascar, good governance accompanied by sound economic and political policies have seen the national Gross Domestic Product (GDP) steadily grow over recent years.
| Prime Ministers of Madagascar | Term(s) in Office |
| --- | --- |
| Philibert Tsiranana | 1957-1959 |
| Vacant Position | 1959-1972; 1975-1976 |
| Gabriel Ramanantsoa | 1972-1975 |
| Joel Rakotomalala | January to July of 1976 |
| Justin Rakotoniaina | 1976-1977 |
| Désiré Rakotoarijaona | 1977-1988 |
| Victor Ramahatra | 1988-1991 |
| Guy Razanamasy | 1991-1993 |
| Francisque Ravony | 1993-1995 |
| Emmanuel Rakotovahiny | 1995-1996 |
| Norbert Ratsirahonana | 1996-1997 |
| Pascal Rakotomavo | 1997-1998 |
| Tantely Andrianarivo | 1998-2002 |
| Jacques Sylla | 2002-2007 |
| Charles Rabemananjara | 2007-2009 |
| Monja Roindefo | March to October of 2009 |
| Eugène Mangalaza | October to December of 2009 |
| Albert Camille Vital | 2009-2011 |
| Omer Beriziky | 2011-2014 |
| Roger Kolo | 2014-2015 |
| Jean Ravelonarivo | 2015-2016 |
| Olivier Mahafaly Solonandrasana (Incumbent) | April of 2016 to Present |
This page was published on December 20, 2016.

This page was last modified on April 25, 2017.