Politics
Presidents Of Tunisia Since 1957
Since receiving independence from France, these men have been the Heads of State and Commanders-in-Chief of Tunisia.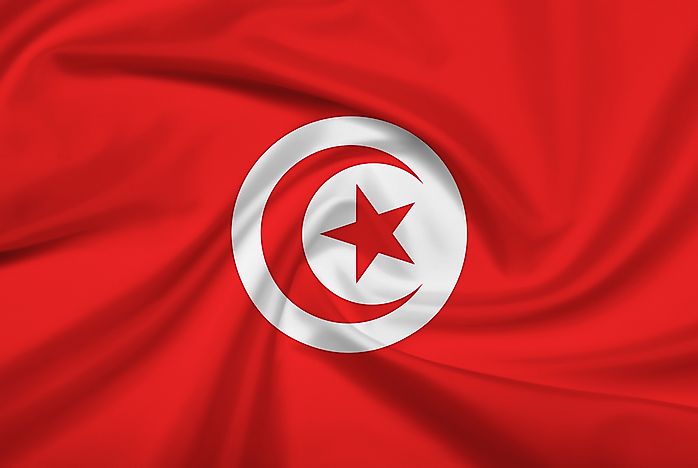 Tunisia is a semi-presidential republic with both the president and the prime minister. The president of Tunisia is the head of state and also the commander in chief of the Tunisian Army. The president is elected by a majority and must be a Tunisian national who is at least 35 year of age. He or she is limited to two terms. The president has the responsibility of signing laws and putting certain drafts to a referendum. He or she is responsible for national security and foreign policy. The president can also appoint senior military officers and diplomats related to national security.
Presidents Of Tunisia Since 1957
Habib Bourguiba (1957 – 1987)
Habib Bourguiba was a nationalist and a statesman who served Tunisia as country's head from independence in 1957 to 1987. He first served as the Prime Minister of the Kingdom of Tunisia before becoming the country's first president upon the proclamation of Tunisian Republic. He negotiated for Tunisia's independence in France and led an armed struggle for independence when negotiations with France failed. He was arrested and detained for his role in the armed struggle. However, in 1955 he returned to Tunisia leading to the formation of the first Tunisian Cabinet without French member. In April 1956, he was elected the Prime Minister of the Tunisian Kingdom and in July 1957, he was proclaimed the acting president of Tunisia. Bourguiba is the founder of the modern Tunisia. His policies were aimed at reforming and restructuring the state organization. However, his reign ended in financial crisis for Tunisia. Bourguiba was removed from office on November 7, 1987, and died in 2000.
Zine El Abidine Ben Ali (1987 – 2011)
Zine El Abidine Ben Ali was Tunisia's second president from 1987 to 2011. Before becoming the president, he was appointed to the premier's position in October 1987. He became the president after a bloodless coup that ousted the ailing President Bourguiba. He was re-elected in the subsequent elections. As president of Tunisia, he loosened press freedom, amended the constitution to remove the presidential term limits and initiated the economic recovery plans. The economy grew significantly under his leadership with the GDP tripling over his period of leadership. However, his tenure was also marked by several human rights violation and rise in unemployment which led to widespread violence which led to his resignation on January 14, 2011. He exiled to Saudi Arabia where he is currently living with his family.
Fouad Mebazaa (Jan 2011 – Dec 2011)
Fouad Mebazaa was sworn in Tunisia's acting president in January 2011 and served until December 2011. After the exile of Ben Ali to Saudi Arabia, the constitutional council handed over power to him instead of the then Prime Minister Mohammed Ghannouchi. Mebazaa was initially appointed to act as president for 45 to 60 days but extended her stay in the office due to the challenges of organizing for the election under the old constitution. He handed over the presidency to Moncef Marzouki on December 13, 2011.
The Incumbent President (From 2014 to date)
Beji Caid Essebsi jas been Tunisia's president since 2014. Before ascending to the presidency, he served as Minister for Foreign Affairs and interim Prime Minister in 2011. He defeated President Moncef Marzouki in the first ever free elections in Tunisia in 2014. His efforts of unifying Tunisia and returning it to the economic growth path has so far bore fruits.
Presidents Of Tunisia Since 1957
| Presidents of Tunisia Since 1957 | Term in Office |
| --- | --- |
| Habib Bourguiba | 1957-1987 |
| Zine El Abidine Ben Ali | 1987-2011 |
| Fouad Mebazaa | January to December of 2011 |
| Moncef Marzouki | 2011-2014 |
| Beji Caid Essebsi (Incumbent) | 2014-Present |
This page was published on February 2, 2017.

This page was last modified on April 25, 2017.