Travel
Most Expensive Average Cost For A Night Stay Around The World
Looking to take a trip in an international city at any cost? Take a look at the most expensive international cities where you can go on vacation.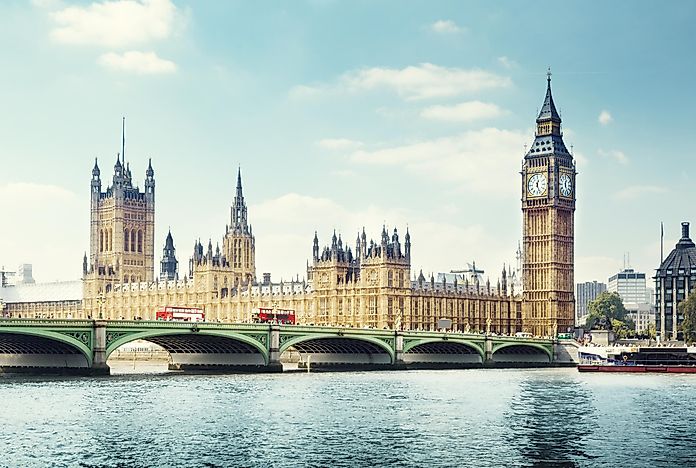 Ask anybody his top three favorite cities for vacations and be sure that London, Paris, New York and other cities that are usually associated with high cost of living will make his list. This reveals the nexus between the demand of a city as a vacation destination and the average daily expense during the vacation. It may sound as the usual high demand high cost but there are a number of factors that actually raise the cost of vacation in a number of cities.
Capitalism
Whether with reluctance or readily, capitalism has been received by virtually the whole world. It is needless to explain the consequence of such acceptance past the glaring gap between the rich and the poor. The minority of the world's population own the majority of the world's wealth.
As a result of the varying social classes, there has occurred what may be referred to as natural assortment of humans based on wealth. At the helm are the rich who then tend to seek places that match their expense potentials. The poor are forced to their comfort zones and the middle class can only afford to visit the luxurious cities for a short term lest their pockets get milked dry. London, for example, has the highest average daily cost of vacation at $ 519.84 followed by New York City at $ 501.16.
Tycoon Immigrants
Just a year ago, Chen Guangbiao, a Chinese tycoon and philanthropist hosted poor and homeless New York residents. Well, Chen is only an example of super rich individuals who travel to the best cities of the world to blow their cash away. Many of the tycoons are usually businessmen from the Middle East, Russia, China, Singapore and India just to name a few. This is a class of persons who never mind the price tag of anything. As long as they need it, they buy.
The steady increase in the number of such foreign tycoons in London and New York over the past century gradually led to development of top tier luxurious entertainment amenities. Such amenities then expanded from the traditional adult entertainment facilities and night clubs to shopping platforms and accommodation facilities hence the current high vacation costs in such cities.
Inflation
When the prices of basic commodities and services rise in any country, the purchasing power of its currency generally decreases. It must however be noted that such escalation of prices rarely occur at flat rates but rather proportional to the original prices in various regions in the country. Over the past few decades, cities like London, United Kingdom Paris, France New York City, United States Stockholm, Sweden Oslo, Norway Zurich, Switzerland Copenhagen, Denmark Helsinki, Finland Toronto, Canada and Sydney, Australia have had constant high cost of living in that order which reflects their high cost of vacation.
The effect of such high cost of living in the said cities is that even the slightest inflation in the economies of the respective countries is greatly magnified. It takes only a few incidences of unfavorable inflation rates for prices of commodities to skyrocket. Unfortunately, the prices are hardly restored when the economy subsequently grows stronger after the worst periods of inflation.
The bottom line is that as much as the aforementioned cities may appeal to most travelers as favorite vacation destinations due to countless reasons including beautiful sites, their high cost of vacation may suffice as a deal breaker. They are the places that a traveler working on a tight budget should seriously consider avoiding simply because they are the most expensive international cities for vacation, by average daily cost.
Most Expensive Average Cost For A Night Stay Around The World
View information as a:
List
Chart
| Rank | International Cities | Average Cost (US. $) |
| --- | --- | --- |
| 1 | London, United Kingdom | 519.86 |
| 2 | Paris, France | 509.84 |
| 3 | New York City, United States* | 501.16 |
| 4 | Stockholm, Sweden | 478.27 |
| 5 | Oslo, Norway | 455.70 |
| 6 | Zurich, Switzerland | 453.52 |
| 7 | Copenhagen, Denmark | 421.65 |
| 8 | Helsinki, Finland | 379.71 |
| 9 | Toronto, Canada | 376.14 |
| 10 | Sydney, Australia | 374.82 |
This page was published on November 4, 2015.

This page was last modified on April 25, 2017.