Economics
Lowest Out Of Pocket Shares Of Health Care Costs By Country
Less than 1% of private health costs are paid out of pocket in Kiribati. South Africa is second at 12.5%.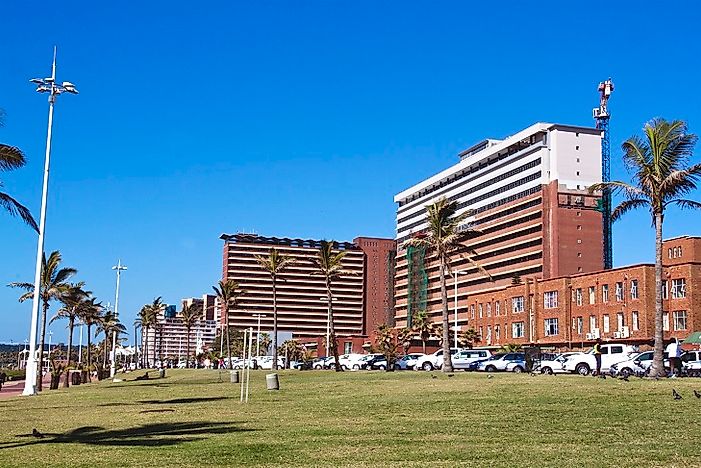 Most of the people in African countries are poor and during health loss, they are unable to pay the amount for treatment, which is an out-of-pocket expenditure. The payments spent on the health loss can directly affect their future and put a financial burden on them. In most of these countries, government, non-governmental organizations (NGOs), private charity, and foreign aid has come as a great help for the families.
Healthcare Systems in These Countries
In Kiribati, Government dispensaries in this area handle injuries, minor ailments, and according to a recent survey, the amount spend is nearly 8% of GDP. Still, the people in this country are suffering from many communicable diseases, such as tuberculosis, HIV/AIDS, and leprosy. However, most of the pharmaceutical companies have now come forward to help people in ensuring adequate medical supplies.
In South Africa, the healthcare system includes both public and private but the public healthcare is underrated in the country and the wealthy people prefer private medical facilities, as they are far better. However, the government tries to provide medical aid but it is under pressure to fund 80% of population. Only 3% of the qualified doctors take up the jobs in rural areas as compared to 70% of doctors who opts for private sector.
In Botswana, the healthcare system is based on the primary healthcare as public sector dominates 98% of the health system. People who can afford better medical facilities go for private healthcare as public sector supports low-income bracket people.
Healthcare Aid Sourced from Various Institutions
In Kiribati, the aid for healthcare system is funded by Australia as it has a long-term understanding with the country. It is helping the country in improving its economic and healthcare prospects and providing citizen with security. As the country has high numbers of patients with tuberculosis, a large portion of the funds will be allocated towards provision of clinical aid to the people afflicted with the disease.
In South Africa, the government is providing aid to the population by bridging the gap between public and private healthcare system and turned the focus towards restructuring of the healthcare system by distributing the medical aids equally.
In Botswana, the Ministry of Health foresees budgetary requirements of the provision of medical aid to the population that is nearly 64%. Many healthcare programs have been started here, such as the Pula Medical Aid Fund and the Medical Aid Society, to provide medical facilities for the treatment of varied diseases.
Roles Played By Insurance Companies
Most of the American Insurance companies are playing an important role in funding the medical facilities in Kiribati, as most of people are poverty-ridden and cannot afford good healthcare facilities. Many pilot programs are started to support people. In South Africa, National Health Insurance Scheme is started, which is responsible for upgrading medical facilities. This will provide an access to every citizen for a qualitative medical healthcare in the country. In Botswana, the private insurance companies are working towards deadly disease HIV/AIDS and formulated health financing for lower income group people through which they can pay the cost of healthcare facilities.

Analyzing the Data
From the above data, it can be inferred though the countries are poverty-ridden but with the rise in government support, foreign aid and financial funding from the insurance companies, the citizens of the top countries are able to afford proper medical facilities.
Lowest Percentages Of Health Care Costs Paid Directly Out Of Pocket By Country
| Rank | Country | % of Private Health Costs Paid Directly By Users |
| --- | --- | --- |
| 1 | Kiribati | 0.6% |
| 2 | South Africa | 12.5% |
| 3 | Botswana | 12.7% |
| 4 | Nauru | 13.0% |
| 5 | Namibia | 17.9% |
| 6 | Sao Tome and Principe | 19.7% |
| 7 | United States | 21.4% |
| 8 | Mozambique | 21.8% |
| 9 | Malawi | 22.5% |
| 10 | Suriname | 23.6% |
This page was published on August 11, 2016.

This page was last modified on April 25, 2017.