Travel
Countries Earning The Most From International Tourism
US, France, and Spain earn millions of dollars from international tourists visiting the country every year.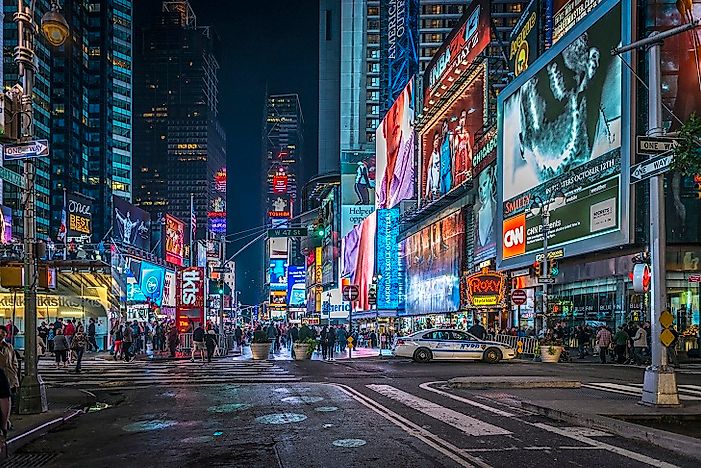 Tourism plays an important role in the economy and it is a major source of revenue for most countries around the world. Countries have invested in tourist attraction sites and infrastructure within their countries to attract both domestic and international tourists. International tourists account for more than 50% of revenue earned from tourism in most countries. An expense incurred by inbound international visitors on goods and services and sometimes passenger items received in the country visited is referred to as international tourism receipt. These payments may include airfare, accommodation fees, shopping fee, money spent on food, and entrance fee paid for public facilities.
Countries Earning The Most From International Tourism
United States
International tourism is an important part of international trade in the United States. In 2014 the US received a total of US $48 billion on international tourism receipt out of which US $221 billion being generated from international transport translating to 3% increase from 2013 earnings. The range of tourist attraction sites, including parks, museums, historical sites, hotels, recreation centers, gambling, and sports venues, are among the factors that are responsible for an increase in international tourist receipt in the US. The majority of the international tourists came from Mexico, Canada, and the UK.
France
France recorded international tourist's receipt of $66 billion in 2014 making it the second highest earner after the US representing a 1% increase in earnings from the previous year. Most of the international arrivals came from Europe with the majority from Germany, UK, and Belgium. International visitors are attracted by the 37 French sites listed as World Heritage Sites by UNESCO. These sites include cities, beaches, resorts, and French villages.
Spain
Spain's value for international tourist receipt was $65 billion for the year 2014 up from $60 billion in 2013. 2014 recorded the highest amount in the history of international tourism in Spain. The number of international tourists visiting Spain also increased by over 500, 000. Environmental factors such as favorable weather, romantic coastline, beaches, and the 44 world heritage sites were significant factors that influenced the arrival of international tourists in Spain.
United Kingdom
The United Kingdom (UK) reported earnings from international tourists to be $63 billion up from a total of $33 million in 2014. The majority of those who visited the UK went for holiday, business, and studies. April to June recorded a visit of 8 million people, the highest of the four quarters. London was the most visited city in the UK with Manchester following closely. Some of the famous sites most frequently visited in 2014 included the British Museum, the National Gallery, Tower of London, and the Science Museum.
Foreign Tourists Serve as an Economic Boost
International tourism is a major source of revenue that directly affects the growth of a country's economy. The revenue generated from tourism can be used to develop other sectors of the economy such as transport, health, and education. International tourism has also opened up employment in most countries especially in the local communities. France recorded a total of 1.2 million jobs created as a result of tourism leading to the further generation of revenue through taxes. Hotels have also been built to meet the high demand for accommodation in the visited countries. International relations have also been strengthened through international tourism.
Countries Earning The Most From International Tourism
| Rank | Country | 2014 (million) |
| --- | --- | --- |
| 1 | United States | 220,757.00 |
| 2 | France | 66,803.00 |
| 3 | Spain | 65,100.00 |
| 4 | United Kingdom | 62,830.00 |
| 5 | China | 56,913.00 |
| 6 | Germany | 55,924.00 |
| 7 | Macao SAR, China | 51,556.00 |
| 8 | Hong Kong SAR, China | 46,031.00 |
| 9 | Italy | 45,547.00 |
| 10 | Thailand | 42,063.0 |
This page was published on August 10, 2016.

This page was last modified on April 25, 2017.